There are over 182 million websites up and running on the internet meaning there is fierce competition for viewer's attention.  Most individual blogs are their own enemy, feeling as though without extra cash their audiences will have to find them.
Expecting users to find your site on their own is a bit like expecting them to find a needle in a haystack, but marketing incorrectly can be an incredible expense to your firm.  If you make the right decisions, and pay close attention to your results you can have an effective marketing strategy at a small expense.
Pay per Click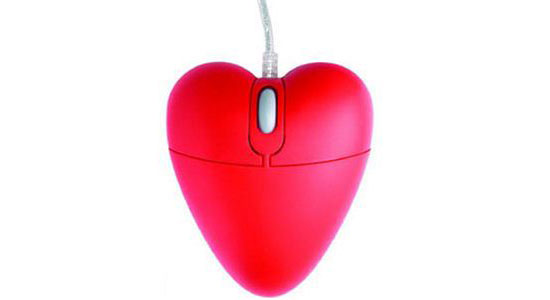 Pay per click is probably the most intuitive advertising strategy.  Each time someone clicks on a link that goes to your website, you pay the people advertising that link a little money. If you get a lot of clicks, you pay them a lot of money.  If you get very few clicks, you pay them very little money.  This is fair for both sides since it allows the website owners to pay an amount proportional to the visitors they're getting as a result, and it gives an incentive to advertisers to get more clicks and traffic.
However, the problem with PPC advertising is economic.  Since so many site owners are interested in the limited amount of advertising space on the web, prices are driven up.  This means that there's more money to be spent on links, and more clicks to be had.  If you were to search "web hosting" in Google you would be among 3,350,000 people who do so in any given month.  Web hosts are fighting for that attention, and for that reason PPC advertising on this or any other search engine for that matter can be extremely expensive.  To see how popular keywords are, check out Google AdWords.
The best thing to do is identify specific keywords that match your website.  The people who can get the most out of pay per click advertising are the people who are in a niche industry, such as selling "hamster sweaters," and can find keywords that directly relate to them and are searched less frequently.  If you're not selling a niche product, the key is to find your niche in your particular community.  If you're a webhost that uses wind energy, perhaps you should focus on keywords like "green web hosting" or something more specific.
Facebook
A good principle of marketing is to go where your customers are.  If you're promoting a new music venue, you probably want to go to music schools, record stores, and bars.  Finding your audiences on the web can be as easy as going to any social networking site.  Since Facebook  is the most popular social networking site available, they are the place to go if you're trying to advertise.  Other than Google, Facebook is the most popular website and what would be a better place to advertise?
One method of marketing via social network sites is to create a page for your organization and connect with users that way.  This is advantageous because it's free whereas more direct forms of advertising would cost a pretty penny.  By creating a page you're also able to reach a specific network of people.  Some ultimate Frisbee clothing companies such as Five Ultimate have created Facebook pages so that they can friend ultimate players and promote their events within their specific community.  This way clothing companies can reach their target audience on a more personal level by connecting with them "as a friend" rather than as another advertising space occupant.
If you use the more direct marketing that Facebook offers, you are lucky in that your advertiser keeps a record of all of its users' locations.  As a result, advertising for them allows you to target people just within your particular geographic region.  People who register themselves in Durham will see advertisements that pertain to Durham.  This way you're not wasting money by throwing it all over the web, rather you're directing it towards those who are most likely to buy your product.
Affiliates: Online Bounty Hunters

A form of marketing that is related to the pay per click is affiliate marketing.  In affiliate marketing you use agents that resell your product and collect money through either an upfront bounty or an ongoing sales percentage.  Basically they're selling your product for you and taking some of the profit as a commission.  If you don't have the time to form a sales team of your own or just want a few extra sales, then affiliate marketing could be a good option for you.
Affiliate programs have a great deal of advantages.  The greatest advantage is that all of the advertising and work is done for you.  Assuming that you have a good deal with your affiliates, all you have to do is deliver your product to the customers your affiliates attracts.  However, there's a trade-off you have to consider.  The more money you give to your affiliate for a sale, the better a publisher you will attract.  The less money you give to your affiliate for a sale, the more money you will make per sale.  Finding the right balance may be difficult, and depends a great deal on your product or company size.
Analytics
A great addition to any marketing or advertising program is an analytic program.  What is an analytic program you ask? It's a website management system that allows you to find out where your traffic is coming from.  It tracks your clicks, and will even monitor particular marketing projects to see if they're worthwhile.  An analytic program more than anything is an effective way to organize and monitor your traffic, which is the bread and butter of internet marketing.
Analytics programs are easy and available.  One such well used program is Google Analytics which you should use if you hope to participate in Google's domination of the entire internet.  Another analytics program that gets good reviews and is fairly well known is Piwik which "aims to be an open source alternative to Google Analytics, and is already used on more than 150,000 websites".
CHOOSING A marketing strategy shouldn't be hard even if you don't have a lot of money.  Pay per click advertising is a very popular marketing strategy, but can become a very competitive environment.  Facebook can be a great way to reach out to your customers, though you'll have to do a lot of work that affiliates may be willing to do for you.  Yet with some creativity and a strong analytics program, your marketing needs can be met for a very small amount of money.