It is important for any designer to have a splendid library of fonts at their fingertips, where you can find some fresh and high quality options. Your font selection can make or mar your design.
You can find number of resources to find these awesome fonts, but at times the search can be overwhelming to some extent. The below is the list of ten great Sans Serif fonts which can help you to design anything with style and beauty.
Lavanderia (Free)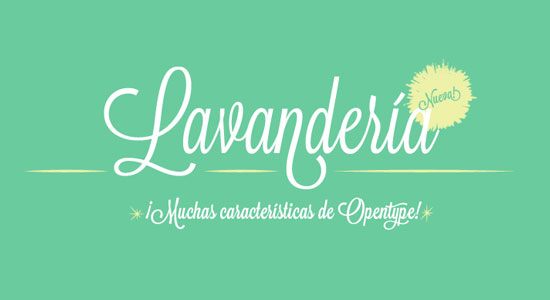 It is a script font which is inspired by a special kind of lettering once discovered at Laundromat windows of San Francisco's Mission District. It embarks with OpenType features like swashes, figures, titling alternates, stylistic alternates and ligatures. Lavanderia comes in three different weights along with lowercase, uppercase, punctuation sets and numerals. It is designed by James T Edmondson. It is made available for free for any kind of commercial and non commercial use.
RBNo2 (Free)
This is a new addition to the sans serif font category which was inspired the industrial fonts found in 19th century which had German roots and rules of geometry and straightness. It is used by blending with slab serifs, san serifs and serif fonts. It can produce some stunning and eye catching appearance while using in any short copy contents and headlines. The alternate versions of RBNo2 transform the fonts into an ideal partner for contemporary, technical and modern impressions along with luxurious and timeless environment. It is designed by Rene Bieder which is available for free for both personal and commercial use.
Cassannet (Free)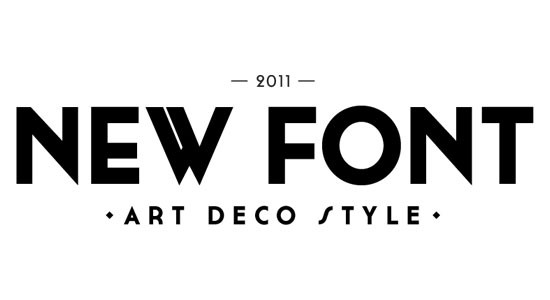 It is among the best font known for its geometrical art deco. It is available in bold, regular and outline weights which is inspired by the lettering found over the Cassannet posters. It contains features of capitals, small capitals, ligatures, numbers as well as the titling options. You need to pay some amount of money to use it; however, to download it for free, it can be obtained via a Tweet or Facebook post.
Bree Serif Regular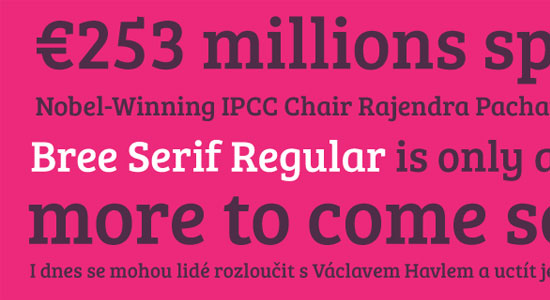 This font is considered to be a cousin of serif and counted in the fascinating, playful and multipurpose Bree family. It was designed in 2008 by the skilled artists José Scaglione and Veronika Burian. The Bree is also counted as typeface which is seen being used in smashing cartoons (a regular section on Smashing Magazine).
Jura (Free)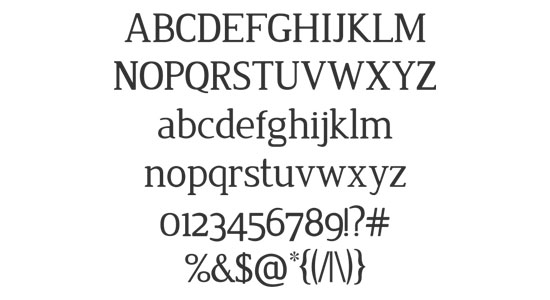 This serif typeface is considered to be an elegant and beautiful option carrying thin proportions with unique details. You can achieve a modern feel and look by using the rounded, wedge shape serifs. Also, you can maintain the legibility with its wide range of small size options. You can find Jura with four weights including bold, italic, regular and bold italic that can be downloaded for free for any use.
Homestead (Free)
It is called as unique and different Slab Serif font which gives a lasting impression by its geometric forms along with contemporary and progressive appearance. This typeface is available in six different weights, which includes the inline display, regular, one, two and three. It was released by the company Lost Type foundry which is available at name your price system. You can use Homestead for your commercial or non commercial use.
Nomed Font (Free)
It is a free Serif font typeface which can help you to get some stylish and contemporary look and feel for your designs. These usually appear with triangular geometric shapes which may be a bit difficult to read, however, that's the only specialty of this stylish font which makes it different and original from others.
Carton (Free)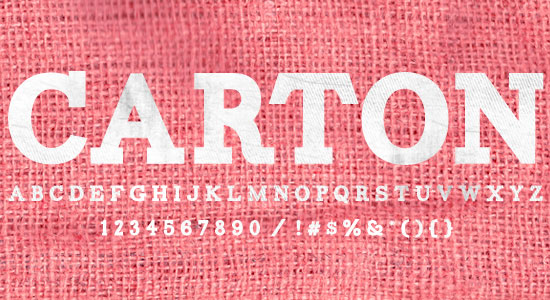 This Serif font is designed by Nick McCosker, which is inspired from letterpress. Carton is considered to be a strong but sensitive slab serif typeface which gives a sturdy look and feel. It is counted as an ideal choice for taglines and headings both for the contemporary and classic backgrounds along with posters. It was released by the group called Lost Type Co-Op with a name your price scheme.
Valencia (Free)
It is called as the art deco inspired font which has five different weights that ranges from black to hairline having a matching oblique for every weight. Valencia comes with beautiful cool vintage look and feel which is perfect for large size headlines and prints along with any stationery and collateral option. It was released by Lost-Type Co-Op foundry with a name your price scheme and can be used for any commercial and personal use.
Hero (Free)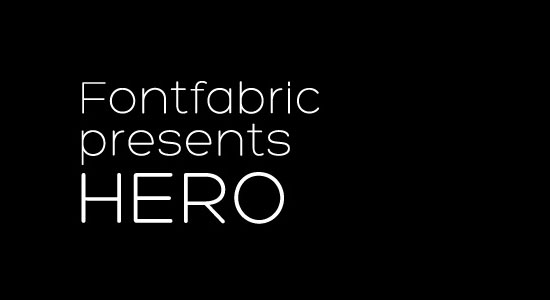 It is a crisp geometrical font which can be used for any platform including print, logos, web, posters and booklets. This font carries 162 different characters which is available for free for any commercial or non commercial use. It is available in the OpenType format for both personal computer and Mac.
If you have the passion and fire about typography and love to experiment with glyphs, then you would certainly find this list of ten great Sans Serif fonts as useful. Indeed these above discussed fonts would give you enough reason and opportunity to embark with stunning piece of design with some awesome Sans Serif typefaces.