In 1962, a group of designers and art directors met to celebrate creative communication and raise the standards of their industry. They called themselves British Design & Art Direction and the very next year they held their first awards competition.
The judges were, and continue to be to this day, exceptionally hard to impress. From 2500 entries submitted for consideration, they selected just 16 worthy of receiving the soon to be coveted Yellow Pencil.
Now known as D&AD, its members represent the creative, design and advertising communities, not just in Britain, but worldwide. D&AD exists to inform, educate and inspire those who work in and around the creative industries. The annual D&AD Awards are recognized throughout the world for setting the reference standard for creative excellence.
To demonstrate the power of graphics in advertising, we visit the pages of several D&AD Annuals over the past decade. In each of these examples, we see that a visual can indeed be as effective as a thousand words.
In many cases, no words are required at all to convey the message. In others, the copy is sparse. These samples are from around the world and help prove that great design is a universal language.
Original Volkswagen Parts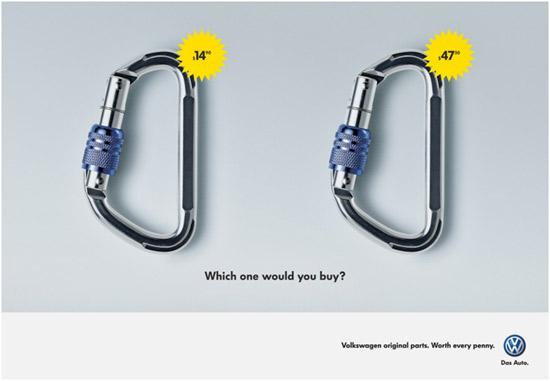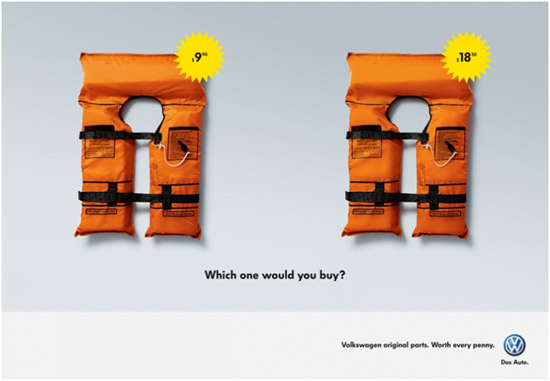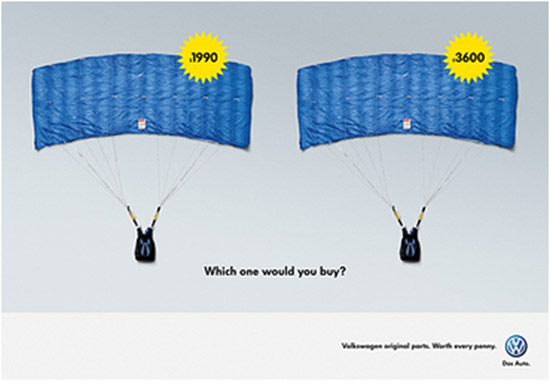 The aim of this campaign of three ads was to show that consumers should be suspicious of a low price, especially when it's a safety item, even though it seems identical to the original part.
Huggies Sensitive Skin Baby Wipes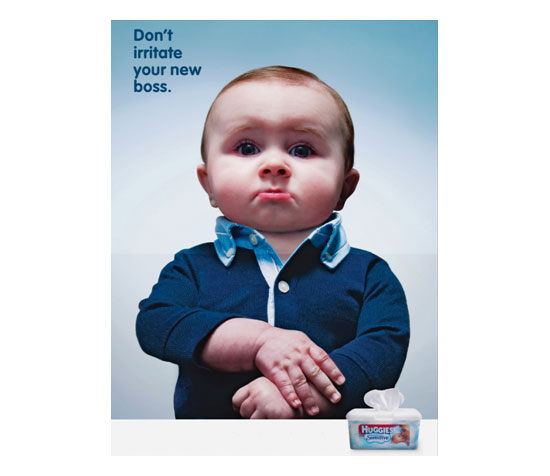 They say that people just can't resist photos of children. These Huggies Wipes took full advantage of that instinct to portray the underlying reason a parent might want to buy this brand over another.
Honda Corporate Responsibility Campaign
Honda has always been an environmentally concerned company. To show the measures it has taken to reduce its ecological footprint, it developed a campaign that uses the letters of the brand to represent the technologies and initiatives that Honda has invested in.
The Honda logo is iconic and recognizable. Honda sponsored a series of environmental supplements in a newspaper where this campaign ran. The supplements covered aspects of design, manufacturing and architecture and the developments that are taking place to ensure that the company is environmentally friendly.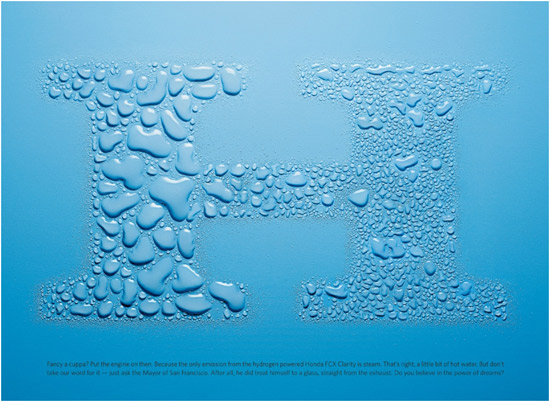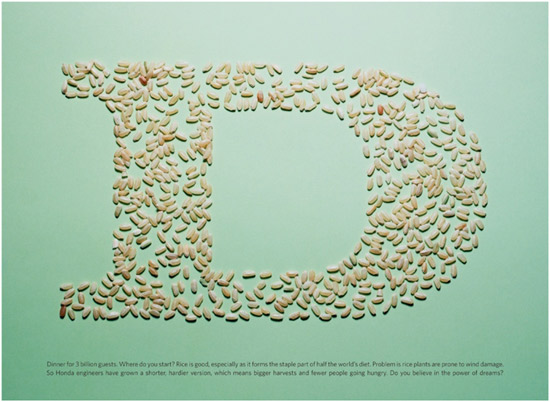 MIO GPS System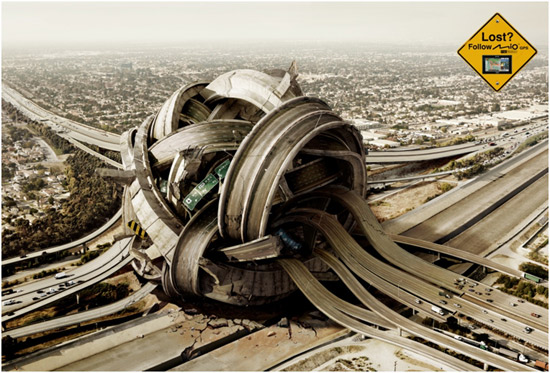 This ad for a GPS system uses a powerful visual dramatization to make the reader feel the need for a system. Who wouldn't want to avoid getting caught up in the "Gordian Knot" of freeway traffic?
Great designers can come up with visuals that just grab you, make you stop in your tracks and get the message in a single gulp. There's nothing like an image you've never seen before to capture your attention.
Bose Noise Cancelling Headphones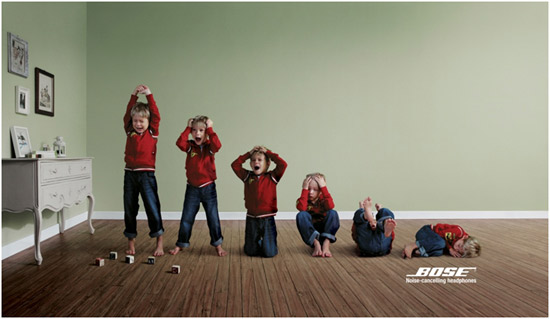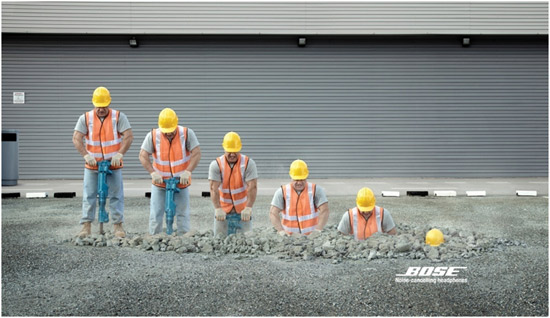 This campaign for Bose Noise Cancelling Headphones says it all – without a single word of copy or a headline. That's the beauty of powerful design and art direction.
The motivation behind our decisions is emotion.
Graphic design is a method of communicating that make an instant and deep connection to our emotions. Words must be taken in and digested. That creates a delayed response.
The often quoted, and misused phrase "Less is more," is the ideal way to describe what takes place when a visual can eliminate, or vastly reduce, the needs for words.
*Images © 2011 D&AD www.dandad.org