Street art is any art developed in public spaces — that is, "in the streets" — though the term usually refers to unsanctioned art, as opposed to government sponsored initiatives. The term can include traditional graffiti artwork, stencil graffiti, sticker art,wheatpasting and street poster art, video projection, art intervention, guerrilla art, flash mobbing and street installations.
I want to share with you some documentaries I`ve been watching on TV for the last month or so. This documentaries are about street art, and street artists, what they do, how they began doing it, and much more. I find all of them very interesting and very informative. If you have some time and the chance to check them out you wont regret.
Next: A Primer on Urban Painting
"NEXT, a Primer on Urban Painting" is a documentary exploration of a phenomenon that was born on the streets of American cities and has come to influence youth culture all over the world. Combining verite visual moments and interviews with painters, journalists, collectors, sociologists, DJ's, art critics and other participants within the subculture, the film will convey the dynamism and creative brilliance of this important emerging artistic movement.
Fin out more here:  Next the Movie
BOMB IT, The Global Graffiti Documentay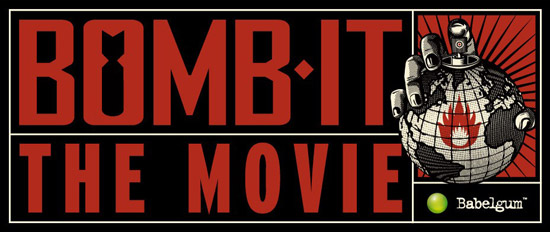 Through interviews and guerilla footage of graffiti writers in action on 5 continents, BOMB IT tells the story of graffiti from its origins in prehistoric cave paintings thru its notorious explosion in New York City during the 70′s and 80′s, then follows the flames as they paint the globe. This cutting edge documentary tracks down today's most innovative and pervasive street artists as they battle for control over the urban visual landscape.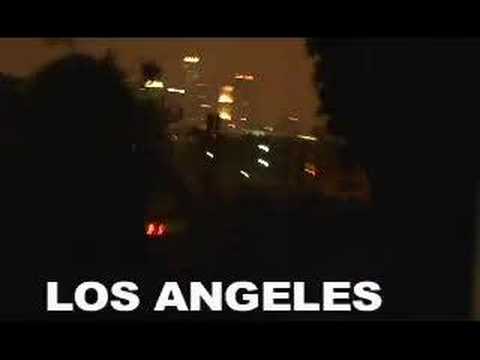 Fin out more here:  Bomb It
Beautiful Losers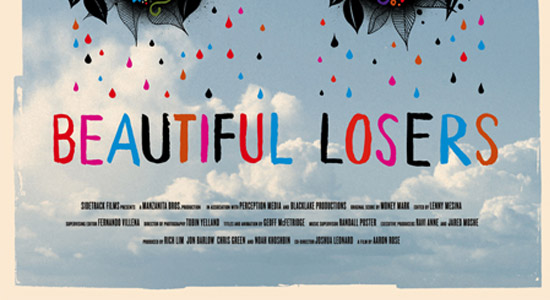 This documentary follows the lives and careers of a collective group of Do-it-yourself artists and designers who inadvertently affected the art world. In the 1990s, a loose-knit group of American artists and creators, many just out of their teens, began their careers, many had no formal training and almost no conception of the inner workings of the art world. They learned their crafts through practice, trial and error, and good old-fashioned innovation. The story of the Beautiful Losers will be a retrospective celebration of this spirit.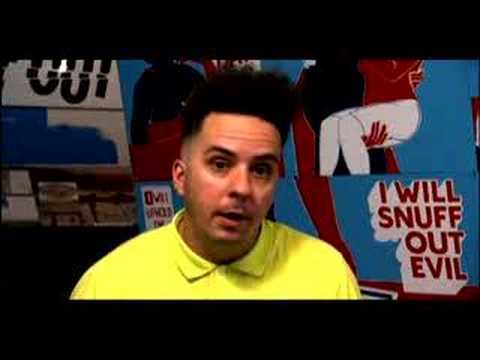 Find out more here: Beautiful Losers
Roadsworth: Crossing the Line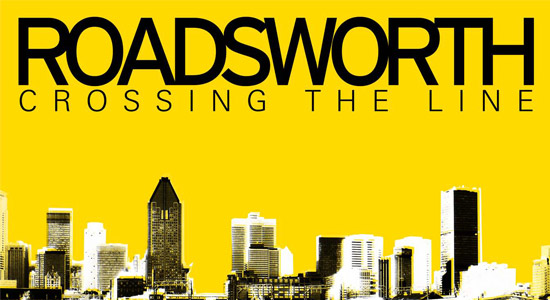 Roadsworth: Crossing the Line details a Montreal stencil artist's clandestine campaign to make his mark on the city streets. As he is prosecuted at home and celebrated abroad, Roadsworth struggles to defend his work, define himself as an artist and address difficult questions about art and freedom of expression.
Find out more here: Roadsworth: Crossing the Line
Talking Walls

In 16 episodes, Talking Walls  is serving up short profiles of a diverse range of artists who are making bold statements on the urban canvas in Argentina, Brazil and Mexico. The series goes from homes and studios to the streets to chronicle the works of both internationally known names and younger artists just getting a name in the underground in their respective cities.
Find out more and watch online here: Talking Walls