Freelancing supposes a lot of advantages but, at the same time, a freelancer must work hard, all day long, to be competitive. The dream of having no boss and working from home might sometimes turn into a nightmare: the road to perfection will transform you into your own boss and surprise: you are the most severe one.
The idea is that the success of freelancing consists in "working from home" and not "staying at home". Usually, the amateurs are people willing to work but they are missing the projects; in fact somebody is considered an amateur until he gains a client and finishes a project. So the logical question of each amateur freelancer is how to get in touch with the first client?
From the experience of other successful freelancers, some pieces of advice have been extracted, but the conclusion is very clear, to succeed in the freelance career two things are imperative:
A very strong will, because the beginning of the freelancing career is burdensome. It is hard to stay calm once you emailed 100 clients and received no reply. A capital moment in the life of a freelancer is the accomplishment of the first project, but to reach this point a huge amount of work invested is needed.
Capacity of endeavor, no one can achieve something outstanding without work.
To update the status from "amateur" to "new professional", here are some tips; it will be a more helpful resource once any experienced freelancer will put in the comment form his story and will briefly present the key-moments of his career.
Create an excellent portfolio
Advertising makes subjectivity play a big role and unfortunately it is happening sometimes that the best freelancers won't receive the best projects. The best evidence that objectively reveals the skills of any freelancer is the portfolio; here he/she should expose his/her best work so everyone can see and appreciate this. A competitive portfolio doesn't need any advertising because the quality is a faithful promoter. There are a couple of reasons to support my affirmation:
Anyone wants a quality project and once they find a good portfolio, the owner of it will be immediately contacted.
Any impressed client or visitors may recommend the portfolio to other people interested in the services of a freelancer;
Web design and development blogs contain many inspirational posts presenting nice portfolios and the inclusion into such an article may represent a good source of visitors which may became future clients.
What is really important to any new freelancer is to show what he can do and the portfolio is the single piece which is self-explicatory.
Learn, work and ask for feedback
Anyone can pretend to be a "freelancer" but a real one, even an amateur must be specialized in a specific field. Entering into the freelance market isn't by far, the equivalent of stopping to learn, just practicing; the specialist always learns new concepts, techniques or strategies. Some of us are enjoying seeing gym competitions and we all know that any exercise is during maximum five minutes, but to have a good performance months of hard training are needed. The freelancing is almost the same; any project means a huge work behind it.
Working without a well-defined scope may not be very advantageous because it is difficult to establish any direction of development. Any freelancer should know if his skills evolved, so the need of a correct and professional feedback is vital.
In a nutshell, practice and study your evolution, isn't a "direct attracting clients" tactic but on long term it defines you and your work.
Use any possible channel to connect with potential clients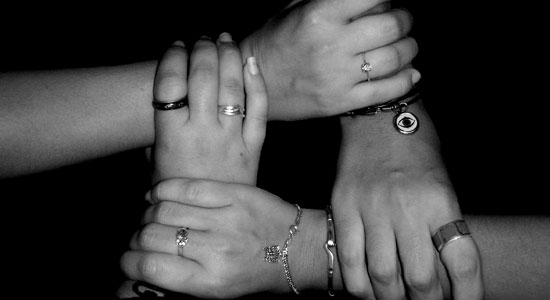 The present situation shows us that sometimes an impressive portfolio isn't enough and the freelancers can't neglect to come across clients. A very good solution is to search projects on job boards; on the Internet it is impossible that someone will not find a suitable job for him to do. Outsourcing is getting more and more important and the amateur freelancers must pay attention to it.
Social media is another potential source of clients; Twitter and LinkedIn are only two of the most important social networks. To take full advantage from these, I recommend frequent usage – it is also a long time strategy, but it is impossible to not get a client. Many times ignored, the word of mouth has its power and a client may find out of you from your friends or relatives. Word of mouth attracts many clients once the freelancer gained reputation; the most talented freelancers said that the clients are hearing about their work before contacting them.
Never accept to be humiliated
A real freelancer, even if is an amateur one, shouldn't accept tasks which are paying very low; in the short run it may be a good affair but on a long time it is wrong to do it. It is impossible to design a good logo for 10$, or a difficult project for less than 30$; accepting these kind of offers undercut the market and the disadvantaged are only freelancers.
It is a better way to lower the price when you are a beginner, have a small portfolio, no testimonials or feedback but in such a manner to not work for free.
Offer clear services and propose a flexible schedule
There are a lot of so-called freelance designers, which are affirming about themselves that they are capable of doing everything, but most of them are in the dark in many fields. Personally, I consider it better to reveal clearly what you know the best and mention other skills as secondary ones. Another aspect which bears out my point of view is the fact that a potential client usually isn't very keen to the design world and what he wants is only to have the project finished. In conclusion, he needs a web designer if he needs a layout, a logo designer when he needs a logo and so on; a designer might not be something convincing to clients.
The availability is another component with a considerable contribution in the equation of success; a flexible schedule and a long day possibility of being contacted are golden factors, which can't be neglected.
Never give up
The most common mistake of any amateur freelancer is to back down after only some weeks or months of trying. Unfortunately, the first project may come up after months or a year, definitely only a strong will may resist. A long time passed before I was taking the first project, so I completely understand the feelings of an amateur. Be optimistic and never give up!