Patterns can add a lot to any design, whether for the background of your blog or a brochure. Plus, with free pre-made patterns, you are saving yourself both valuable time and money.
So, if you are in need of some original and amazing floral patterns for use with Photoshop or Illustrator, take a look at the resources below first. Download all of the following gorgeous floral patterns for free for personal use, and most can be used commercially as well. Some of the pattern colors are bold and bright, others are subtle and elegant. No matter what kind of floral pattern you need, you should be able to find it in the list below.
Free Elegant Curls Illustrator Brush Pack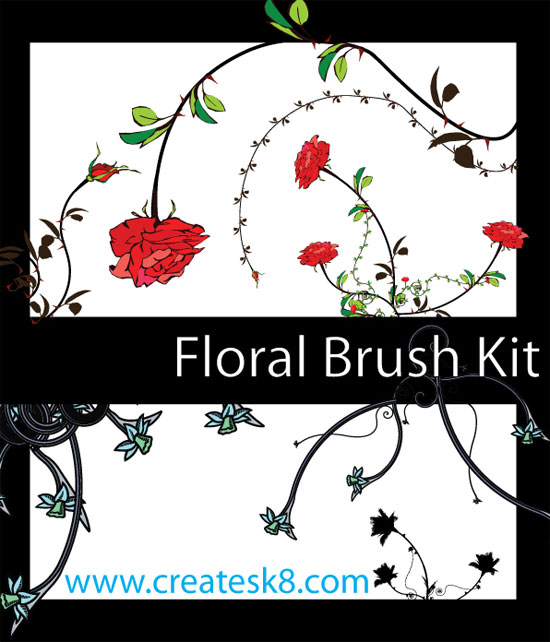 This beautiful Elegant Swirls set is available as a brush kit for Illustrator and a pattern pack for Photoshop.
Victorian Scrapbooking Seamless Pattern Swatches for Illustrator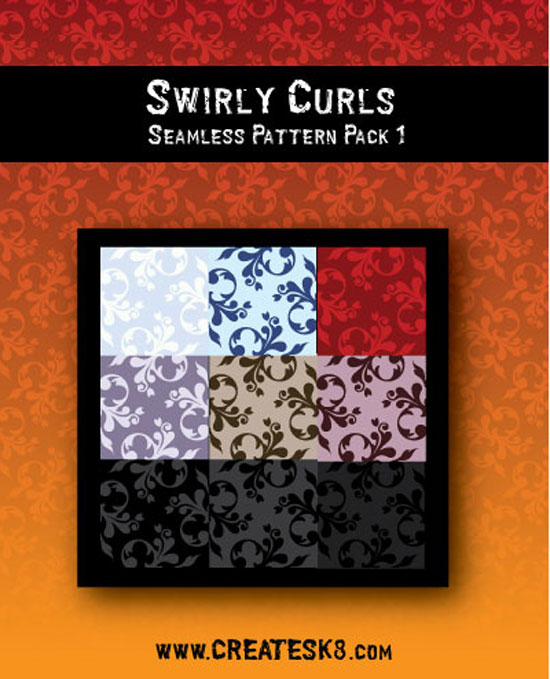 Swirly Curls, a Victorian scrapbooking seamless pattern pack, is downloadable for both Photoshop and Illustrator.
Free Floral Patterns for Designers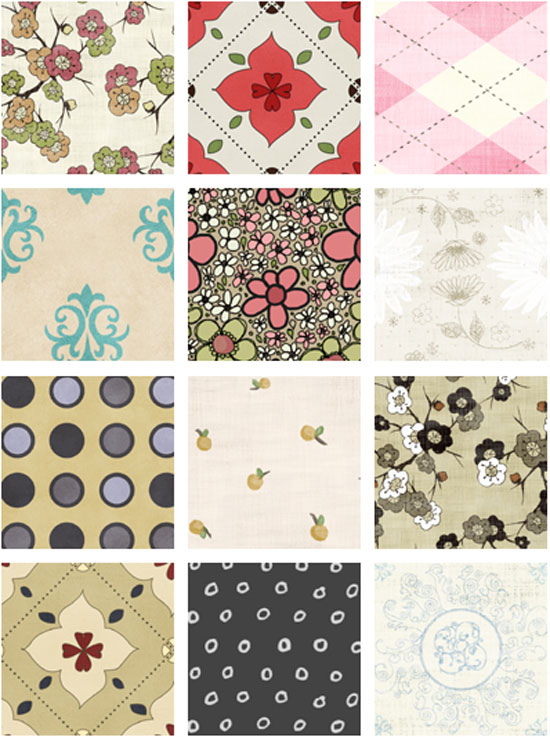 These 50 free floral patterns for designers are not only rare but also have a great resolution. You should be able to find light and dark color schemes for any project you are designing.
Floral Patterns
Vecteezy.com offers a set of floral patterns that would be excellent as wallpapers, corners and borders. These soft colors and elegant designs may be just what you are looking for.
Floral backgrounds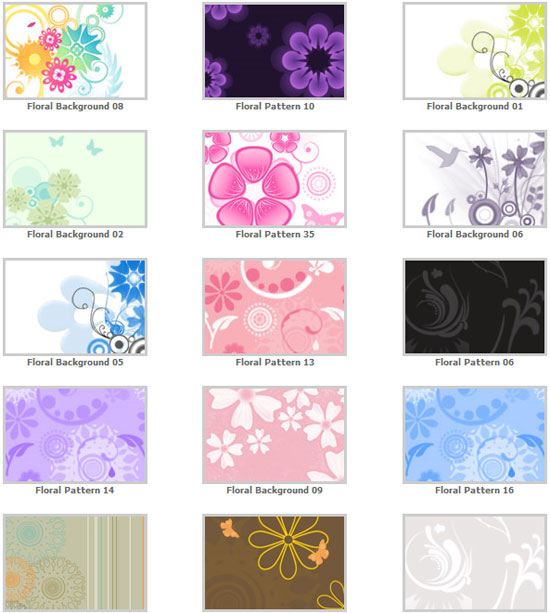 54 floral background patterns from Backgroundlabs.com are each unique and beautiful. With a wide variety of color schemes available, these patterns could be used as inspiration for your next website design project.
10 Free Dark Floral PS Patterns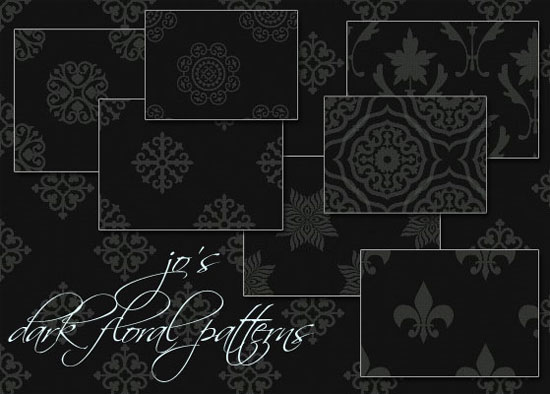 Jo's Dark Floral Patterns includes ten gorgeous black background designs for Photoshop. They are free for both commercial and personal use.
Floral Patterns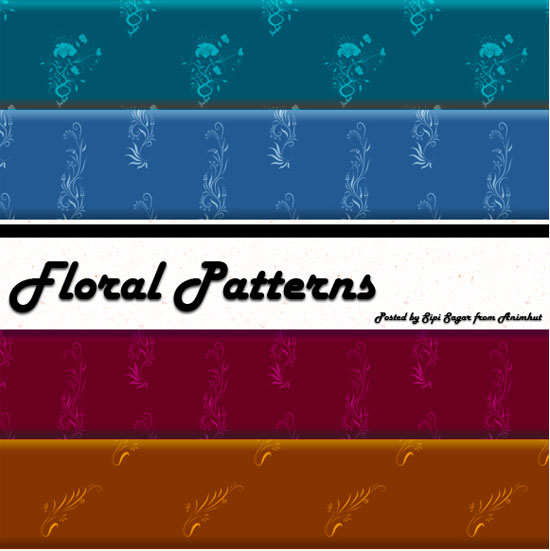 These 3 subtle but beautiful floral pattern sets of 5 from Animhut are free to use for any purpose except to redistribute. The colors and floral graphics seem to be the perfect fit for a corporate design.
Free Vector Seamless Floral Patterns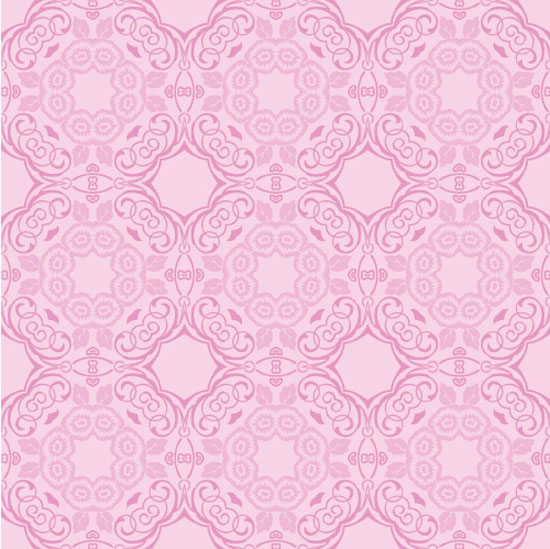 Mujka Chic offers free backgrounds and floral sets to use with any vector program. Note that these freebies are only available for nonprofit or personal use.
46 Seamless Floral Patterns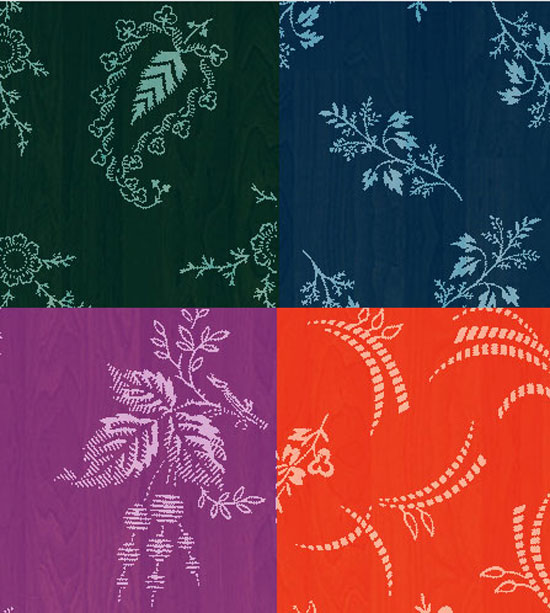 These free seamless floral patterns are bitmap images for use with Photoshop or Illustrator. Choose from 46 lovely floral designs for your wallpaper, backgrounds, and borders.
Pattern for PS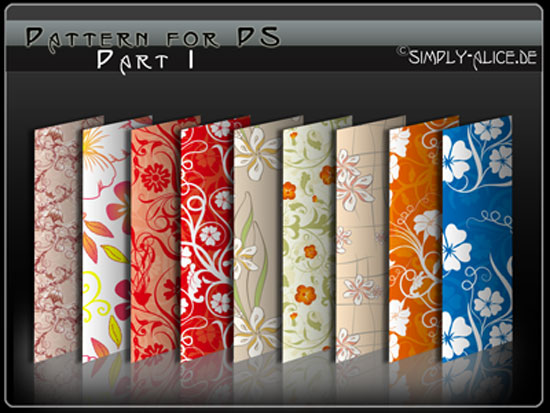 Simply-Alice is a beautiful floral pattern pack for Photoshop. Although these can only be used for personal, they are too exquisite to leave out of the list.
"GypsyGarden" Seamless tile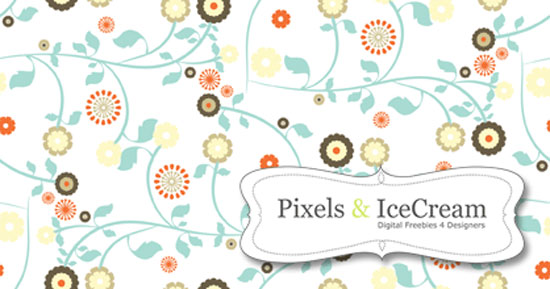 The "Gypsy Garden" seamless background from Pixels & IceCream can add a 50's era look and feel to your design. And the good news is that it is free for personal or commercial use.
115 Seamless – Blue Patterns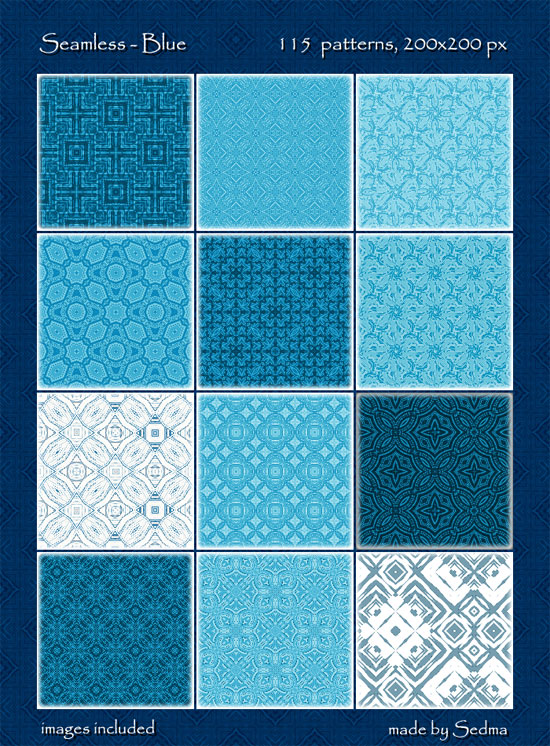 The Seamless Blue Patterns contains 115 different graphics to use for Photoshop. Simply alert the author to your use of them and provide a linkback.
Floral Photoshop Patterns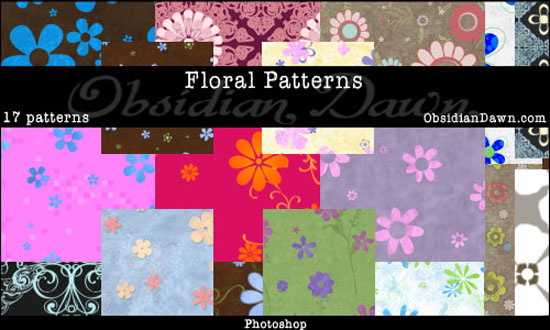 Obsidian Dawn offers an amazing set of floral patterns. The colors are brilliant and the patterns are seamless. Although these are available for both personal and commercial use for web and print, be sure to check out the author's terms of use for proper credit given.
Many of the generous designers offering their free floral patterns would love a linkback when you use their designs. I believe they might also like a positive shout out as well. If you love their design, be sure to let them know!