No matter if you are in the fashion business, graphic design, marketing, or another similar career field, fashion ads can be quite inspiring. Some of the most trendy and eye-catching designs are from the fashion industry, so if in need of something to boost your creativity, take a look at the following stunning and unique fashion advertisements from all over the world.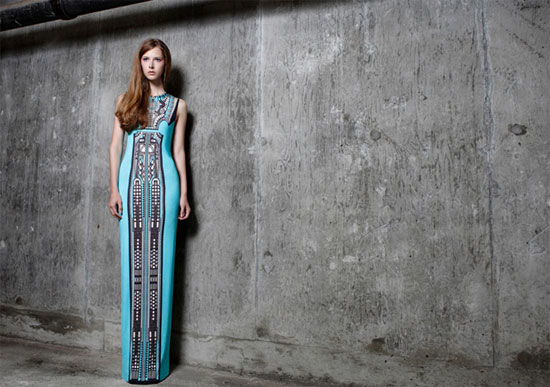 From London, we have Holly Fulton in an Egyptian style dress. Vivid colors contrast the monochromatic background. What a beautiful poster!
From Italy, MSGM presents a fantastic photo shoot with six images; plus it is fun and clean at the same time.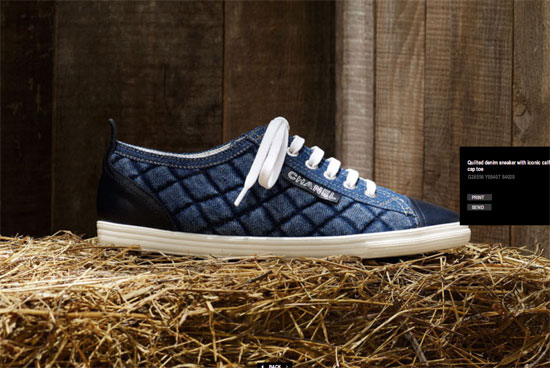 Chanel's denim sneakers for women look terribly comfortable and terribly out of place on a bed of straw in an old barn. This poster will make you look twice.
This black and white image has a subtle patriotic note with a flag hanging in the background. Sunglasses and bubble gum add to the American feel.
These black and white tees from Handsome Clothing look sharp on a black and white poster.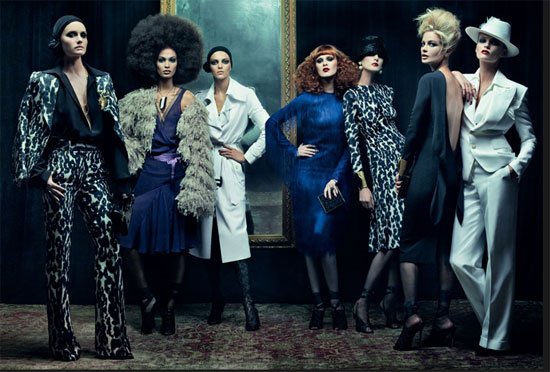 Clean and sharp, this ad directs all attention to the stunning clothing line of Tom Ford.
Calvin Klein Jeans are displayed as provocative in gray tones. The lighting and use of white space make this poster clean, crisp, and passionate at the same time.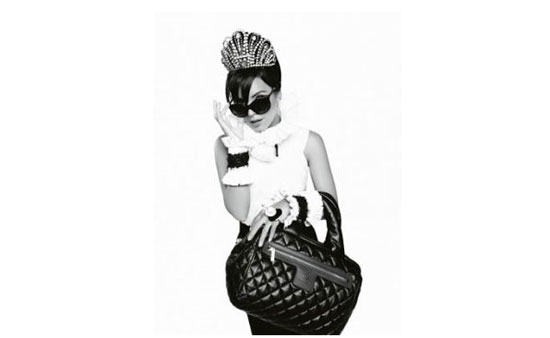 Chanel's takes you back to Breakfast at Tiffany's and wins over your heart with sweet nostalgia. Black and white is making a big impression in fashion posters.
This photo from Sophia Mauro is sensational and full of emotion. Fanciful and passionate, this poster gives its viewer a reason for a second glance. Sofia Mauro is the name of the work produced by Sofia Sanchez and Mauro Mogiello.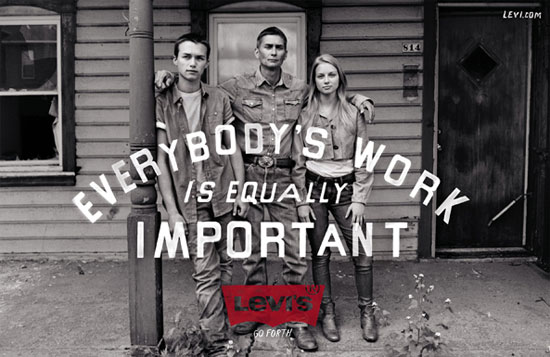 This ad from Levi's also brings us back in time with a poster design that oozes old Hollywood. Plus, it comes with an inspirational message. This not only draws the attention of the older generation but also the "new" Levi's is marketed to a new generation.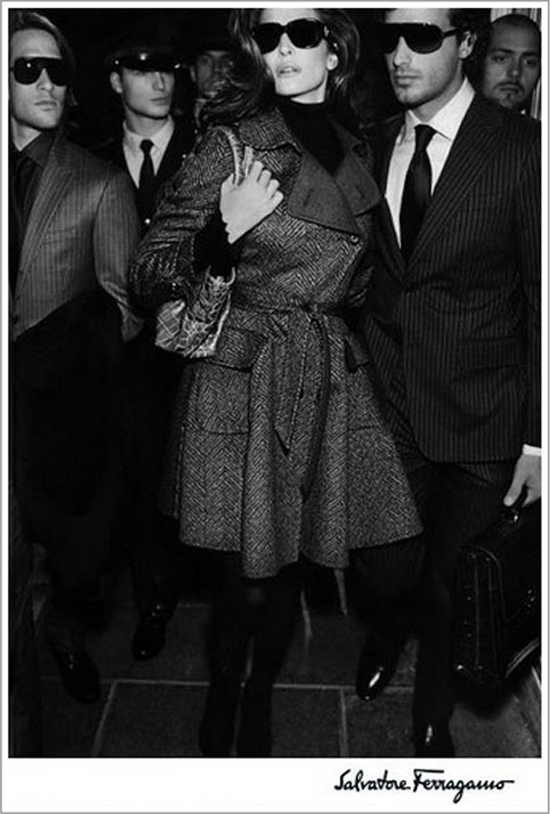 This poster advertising the work of Italian designer Salvatore Ferragamo does justice to black and white design. From the style of clothes to the facial expressions, everything about this poster tells you it should only be printed in black and white.
This eye-catching poster ad is from Cartier in France. The black background contrasts perfectly with the model's hauntingly white skin.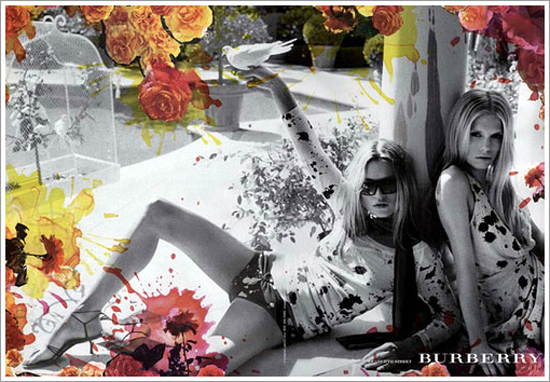 Burberry, a British brand, shows off fashion with a very interesting graphic border of paint splats and roses. The color of the border contrasts sharply with the black and white photo underneath.