Hi Guys, once again I have compiled my favs for this week!! I always recommend to check this great articles from others Design blogs that I find very usefull. Hope you enjoy!
Logo Process – Brokers Direct Insurance Logo Design
This is a very useful article by Im Just Creative where we get a full description of the logo design process used in this company logo, an excellent read so we can evaluate or make our own logo design process.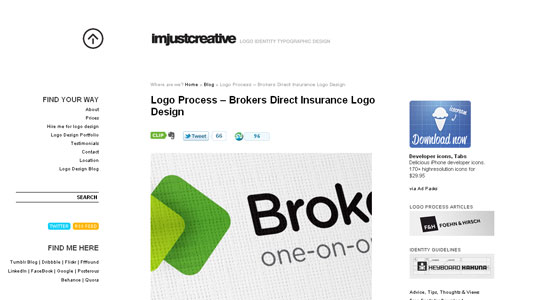 Hierarchy of the templates and their use: how to create a template for the articles?
What else can I say?, Your Inspiration Web continues with this awesome series of lectures to help us with wordpress.
Designing Memorable Websites: Showcase of Creative Designs
Who doesn`t want to make a memorable website?, well I`m sure in this article by Smashing Magazine you`ll find some excellent tips to acomplish this.
Be Inspired – Creative Web Interfaces #17
Another awesome round up with the most creative interfaces. By Nenuno.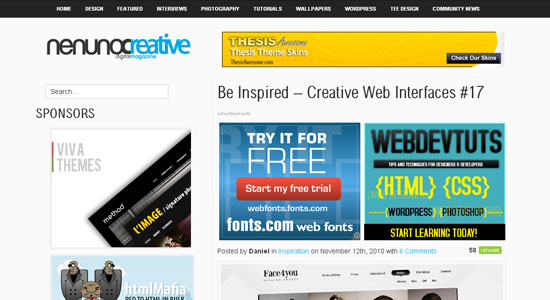 Lectures, Screencasts And Conferences For Real Web Developers & Designers
This is not an article, I found this website via Twitter, It`s full of useful topics, from ajax to wordpress, a must bookmark.