Hi guys, this week we are hosting a great giveaway thanks to the Site 2 You folks. we are giving away 3 free annual plans so you can get your own website even if you are not an expert, plesea be sure to check the giveaway:

Now it`s time for our favourite design articles of the week, enjoy:
50 Beautiful & Enticing Designers Websites
This is a great collection of spectacular Designers websites, a very inspirational post if you are thinking of redesigning your own site. By Hongkiat.
Graphic Design Through the Decades: The '00s
This is part of the Graphic Design Through the Decades by Inspiredology where we see the different trends in design over time. Just awesome!
Time-Saving and Educational Resources for Web Designers
A great round up fill with resources for us, designers. By Smashing Magazine.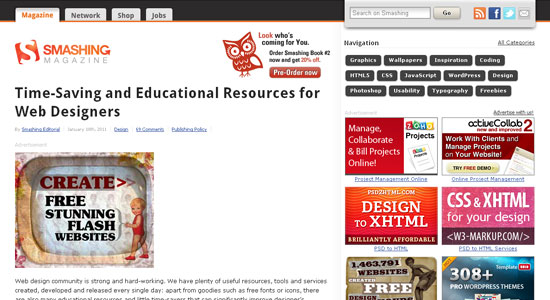 Useful & Timesaving WordPress Code Snippets
No matter if you are a begginer or an expert you always want to save some time when coding stuff, well make sure to check this post by Lava 360.
10 Website Background Ideas for Your Next Project
In this post we explore some of the different background styles in websites. By Design Shack.