Hi Guys, once again I have compiled my favs for this week!! I always recommend to check this great articles from others Design blogs that I find very usefull. Hope you enjoy!
Design blogs on my subscription list
In this list you`ll find a lot of design related blogs with quality content, what the pros are reading. By David Airey.>
How To Create a Vintage Style Zombie Movie Poster
An excellent photoshop tutorial to improve your skillz. By Chris Spooner.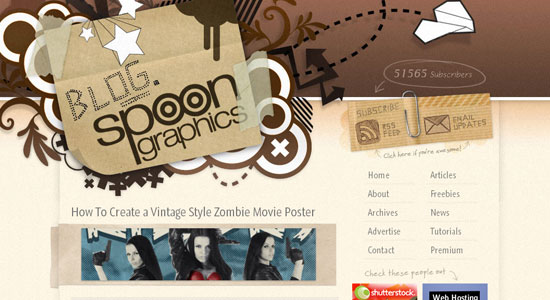 Personality in Web Design: Atmosphere, Character And Brand Feel
Great article with tips to get your emotions on your designs. By Spyre Studios.
The 30 CSS Selectors you Must Memorize
If you are just getting started with CSS this is a must read for you, and if you are a little rusty then you must read this too, a long well explained and extremely useful post by Net Tuts+.
Basic Tips for Designing a Quote Request Web Form
Have you ever thought about this? I haven`t, but after reading this article I`m going to implement it ASAP. By Six Revisions.