Up and coming stock photo agency Ingimage.com have this month realised a brand new website design, and with it a free trial subscription that is a real treat for any graphic designer.
Unlike their major rivals in the industry, Ingimage doesn't focus on the quantity of their collection. Instead the UK based agency has a team of skilled editors who handpick all their images. This unusual approach means that Ingimage have 10x their fair share of knock out imagery. With the other key advantage being that every image is both technically and artistically strong.
Vital Statistics
1 million images (and counting…)
Images added weekly
Online since 2008 – New site launched February 2012
Sells JPG, EPS and fonts
Royalty Free and Extended License only
Subscription based
All model released guaranteed
How it Works
First up, Ingimage has a new Free Trial going …. which essentially means no investment to thoroughly try the site, 35 high resolution downloads and unlike others trials you get free reign over the whole collection.
The other unusually aspect of Ingimage is their straight forward 'subscription only' business model. This of course targets higher volume users, but their pricing offers value that is extremely difficult to match. If you are fed up your profit trickling away into credit purchase, and don't want to splash out on others  subscription plans (which can costs uo to 3 times as much), Ingimage's '6 cent per image' subscription, which gives you 250 downloads / week) – will be extremely tempting to you.
Ingimage offers four time-based subscriptions: 1, 3, 6 & 12 months, the best deal being the 12 month sub with works out at around $0.06 per image
The Image Search
Ingimage isn't loaded will bells and whistles – but it is simple, accurate and easy to use. It is also fully functional in 6 different languages. The features include:
One-click downloads straight from search
Up to 200 results per page
Change size of thumbnails
Exclude keywords
Search by file type
Orientation
Colour / B&W
The Free Trial Subscription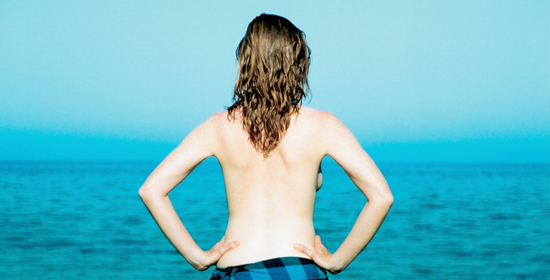 This offer gives each new member the opportunity to download 35 royalty free images. You get the full choice of 1 million images, and can keep using them in your projects for as long as you like after the trial.
There's no commitment required whatsoever and you get access to the largest file sizes ! It is a great incentive program to attract new members, and to show off the depth of their collection!
Spreading the Word
This is very simple – as an Ingimage affiliate you earn 20% on all referred sales. This means if you've got a website or blog with a reasonable amount of traffic you can probably cover the cost of your subscription within a few months. They also have a professionally designed range of banners that won't look sell out on your website.
My prediction is that their free trial will undoubtedly prove to create a buzz amongst the design community… so you could do a lot worse than to spend 10 minutes sending out a cheeky recommendation to your email lists and get your share of the profits!
The Gauntlet has Been Thrown Down
When it comes down to it this attractive and fresh feeling agency is appealing to image consuming graphic designers working on a mid/low budget. Thanks to Ingimage's selection editing, they deliver consistently high quality content that won't let you down.
As a graphic designer you might ask if Ingimage's collection of 1 million images is really enough big enough to see you though every project? Well, the gauntlets been thrown down … so get on their free subscription, and if you're not convinced after 7 days you've lost nothing apart from 150MB of hard disk space to store your 35 premium images.