Clothes were made initially to keep us warm and also function as a form of protection. However, since then it has evolve beyond being something we wear, it is now a fashion that reflects the taste and style of an individual, the different fashion style we choose also helps us identify ourselves.
While one can easily attract the attention of the customers by displaying a certain piece of clothing in a shop; things are rather different for those who are running an online clothing business. Online business owners will then have to find other means to attract their customers without the aid of a shop¡¯s interior decoration and display. Not only that, online customers are also unable to feel or try on their choice of clothing when they are shopping online. Which is why, the first impression of an online clothing website relies heavily on the web designs.
Good clothing websites design are created in order to stand out from the crowd and also to attract a steady flow of customers. Each clothing websites are unique on their displaying different trends and style. For this reason, the design for clothing websites should also reflect their fashion, style or trend; the design should help the site build an image of its own, or in other cases to maintain its brand image for brands that are already well known.
As previously mentioned, customers who are shopping online are slightly disadvantage since they could not personally touch, feel and try on the garments. Therefore, the design for the clothing websites should also take this into consideration creating easy navigation to provide the customers a different kind of shopping experience. In most cases, good clothing websites provides not only photos of the garment, the display of their products are also shown in a creative manner, detailed information of the product should also be provided. The navigation within the website itself should be clear and should not confuse the customers, with this the customers can enjoy browsing the product and go through a smooth payment transition without much hassle. This smooth transition will not only help retain a good impression but might also help one attract more customers.
For this topic, we have gathered up a collection of the best clothing websites; each of this website showcase a different kind of image to the public, from vintage, contemporary to classic and funky styles, the designs for these clothing website are limitless. This might only be a small collection, we are sure there are more inspiring clothing websites out there, all you need to do is to look around.
Between The Flags
An authentic Australian brand that reflects its locality in the web's design.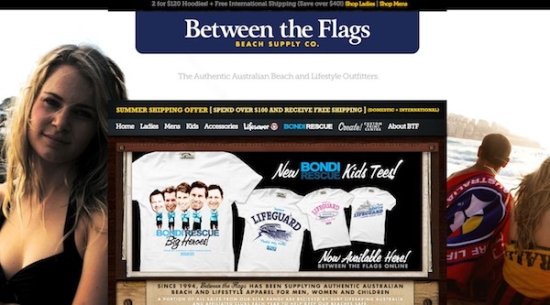 Ten Little Monkeys
A fun clothing website for selling kid's apparels.
Heartbreaker
A vintage web design that uses soft pink and white as its main colours.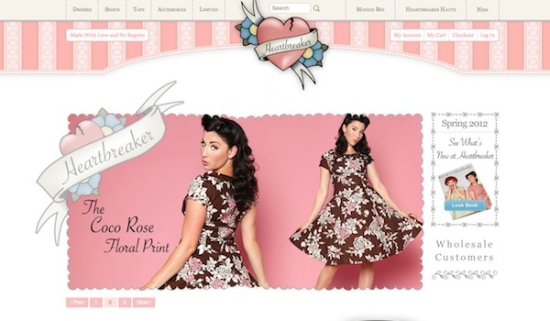 Dripping Fat
The way this shop present their products is simply creative.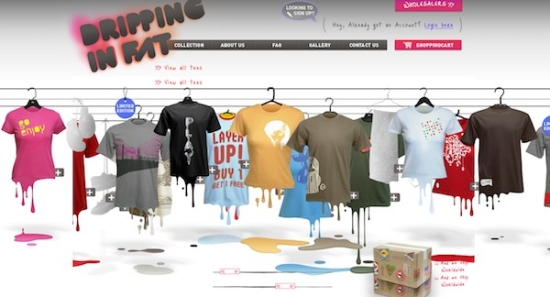 Grana & Mau
A cute looking website that incorporates texture in its design.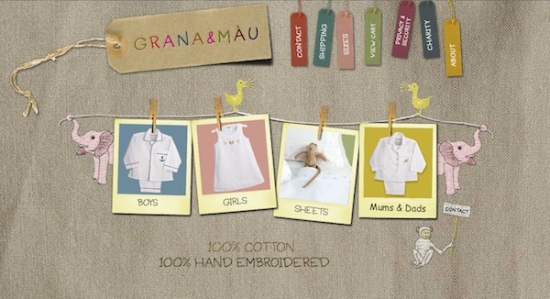 Marc Jacobs
The web presents itself like a shop where customers can "click-in" to visit.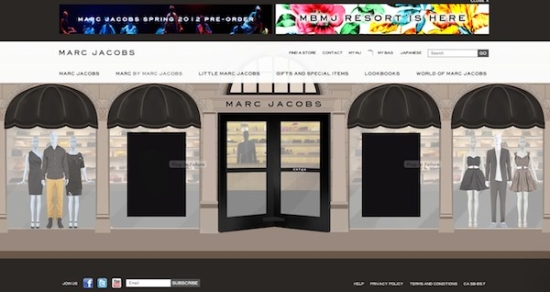 Chanel
A website that showcases the brand's image with a classic and simple design.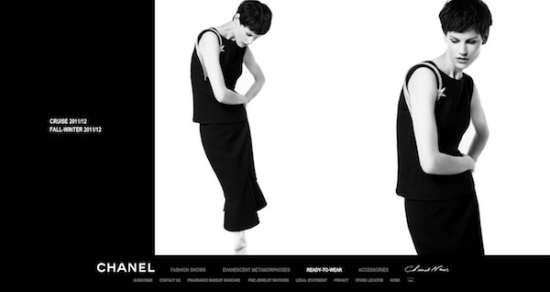 Pierre Cardin
A website filled with surprises from the music, background to the fashion slideshows!
Gap
A popular American fashion brand that caters to all ages.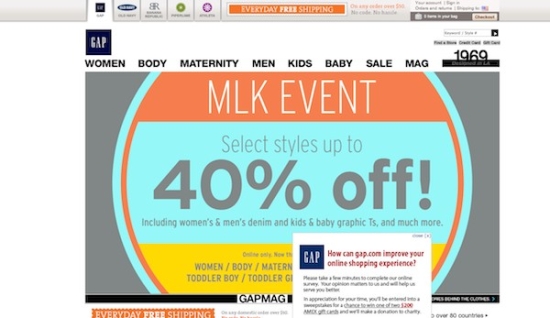 Uniqlo
A Japan based fashion brand catered to both men and women.