Well, Hello Guys, after my long absense due to vacations I´m back, and with a refreshed energy. So this time I bring you the best of the week around the web:
50 Brilliant CSS3/JavaScript Coding Techniques
The Smashing Team did it again, they came up with this awesome list of Css3 coding techniques. 100% Recommended.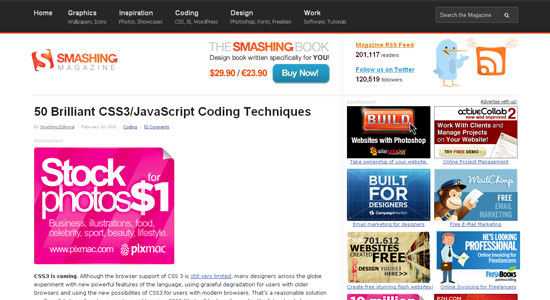 The 30 Best Ways To Build Blog Traffic In 2010
Excellent tips and advices from Nicholas Cardot at Site Sketch 101.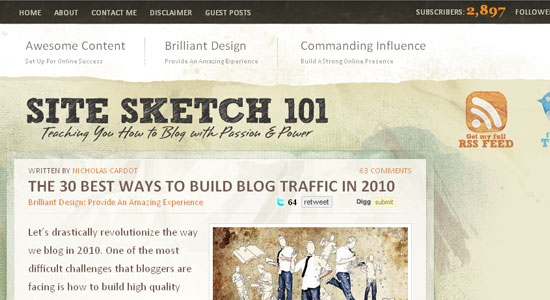 37 Inspirational and Detailed WordPress Theme Design Tutorials
Recently I´ve found Design Beep, an excellent blog full of good articles. The coolest WP theme design tutorials from around the web, all in one article, worth checking, dont´you thing?
45 jQuery Navigation Plugins and Tutorials
Use the power of JQuery to add awesomeness to your navigation. Thanks to Noupe for this list.
30 AJAX Tutorials For Smart Web Developers
An excellent list of 30 Ajax tutorials to empower your webs. Thanks to 1stwebdesigner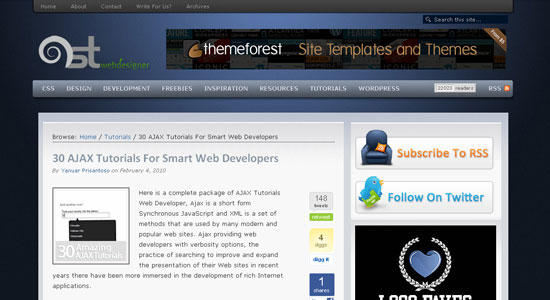 11 Common Web Design Mistakes (Blunders)
Once in a while is good that someone remind us those little mistakes so we wont make them, Thanks to Hongkiat.com