Pen Tool is a feature that is present in almost every work that involves Adobe Photoshop. By becoming a master at handling this particular tool, your work will be faster, more fluent and the result will be considerably better.
Step 1
Create a new document: File > New > 450 x 370 > OK.
Step 2
Select the on the left menu tool, the one entitled Pen Tool (shortcut – type P).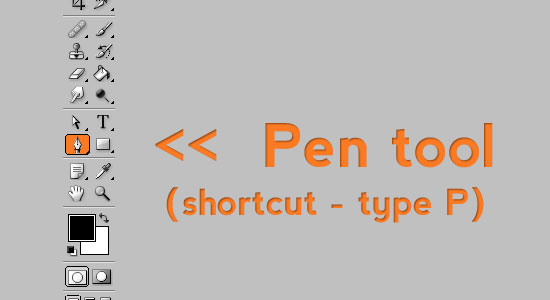 Step 3
Apply the top settings.  Tick Auto Add / Delete and one of the four icons. These have different functions you can test by yourself and they are used once you have more selections and refer to – addition, intersection and exclusion of the patterns in the picture you wish to modify.
Step 4
Let's try some practice. Choose a random picture from the Internet, right click on it and copy it to the clipboard.
Step 5
Return to Photoshop and paste the picture in the document (Edit – Paste).
Step 6
Having selected the Pen Tool make one click in every corner of the square, for example starting from the top left corner and ending on the top right one by performing an anti clockwise rotation.
Step 7
Right click on the surface of the picture – Make Selection – Feather Radius: 0 px – OK.
The following steps are related to the next level of features integrated into the Pen Tool, included in Adobe Photoshop.
Step 8
Start the selection with the top by applying just one click. In case you missed the pixel you wanted to click one always remember to press CTRL + Z, which will enable you to come back at anytime.
Step 9
Press left click and keep clicking, then drag the picture in order to bend it down.
Step 10
Hold down the ALT key and click at the point where you started in step 9.
Step 11
Follow the steps 9 – 10 again.
Step 12
Finish in the point where you started at step 9 as follows.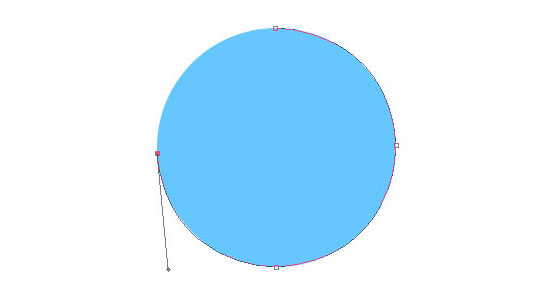 Step 13
Right click on the surface of the picture – Make Selection > Feather Radius: 0 px > OK.
Now Practice
Even though some of the things presented to you in this tutorial might sound easy to use, you should always practice as much as possible if you want to master the techniques made available to you by the Pen Tool in Adobe Photoshop. If everything is fresh in your mind, why not put it into practice? There are a great number of pictures available online for free that can help you increase your skills.  By knowing how to use this tool, you will be able to add more style to each photography you create.
Furthermore, what you should do if you want to get even more professional when it comes to using Photoshop's Pen Tool is to use the Internet and find all the available resources you can get. Finding examples of others' work can be very helpful to you in a great number of situations.