Hi Guys, once again I have compiled my favs for this week!! I always recommend to check this great articles from others Design blogs that I find very usefull. Hope you enjoy!
35 High Quality Photoshop Web Design Tutorials
One of the best design tutorials round up I have seen this year. It`s quality that counts, not quantity. By Line 25.
A Comprehensive Guide to CSS Resets
Many web designers don`t use a css reset, personally I think that it is very usefull and saves a lot of time. In this series you`ll learn about this topic. By Six Revisions.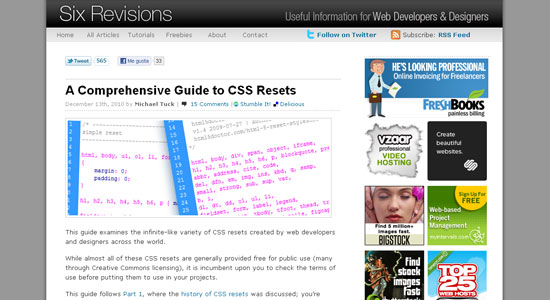 60+ Handwritten Fonts To Add Personal Typing Touch In Designs
An awesome collection of Handwrittern fonts. Start Downloading now!!!. By 1st Web Designer.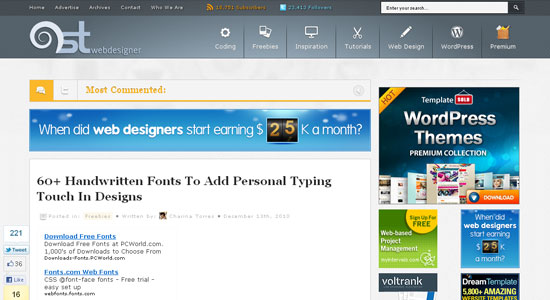 The Fascinating Effect of Unusual Layouts in Web Design
Don`t you just love when you see a web design out of the ordinary? With this round up you`ll get tired of seeing such creative stuff. By Woork Up.
18 Examples of Yellow Websites
An Excellent compilation by the folks at Inspiredodology. I thinks this round ups are very usefull and I always bookmark them for inspiration.