Hi Guys, once again I have compiled my favs for this week!! I always recommend to check this great articles from others Design blogs that I find very usefull. Hope you enjoy!
35 Awesome Fluid and Elastic Layout Examples, Templates and Tutorials
In this article we get some great tips when using fluid and elastic layouts, something a little bit tricky to implement. By Design Shack.
The Science Behind a Single Page Website
Understanding the elements of a single page design is a must when doing this kind of works. By Six Revisions.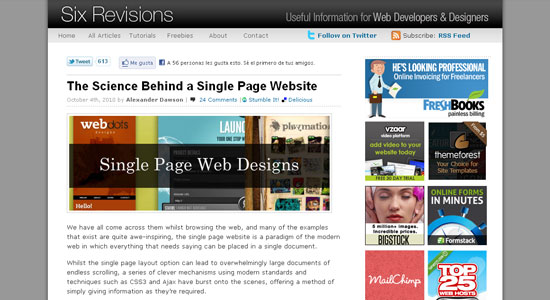 The Art Of Film Title Design Throughout Cinema History
A very Inspirational article focusing on films titles, something we don`t see much around. By Smashing Magazine.
Conventions of Great Poster Design (Part 1) : Get Inspired
A great article about poster, showing us the variety in styles. By 1st Web Designer.
250+ Super Cool WordPress Tutorials – Newbie To Pro
A must bookmark article full of WordPress Resources. By Ants Magazine.