Cinecanal is a latin american cable signal that shows exclusive premium and most important titles of movies 9 months before any other basic channel. This is the most important channel in the basic cable system. I`m not much of a TV viewer but I think they made a good change.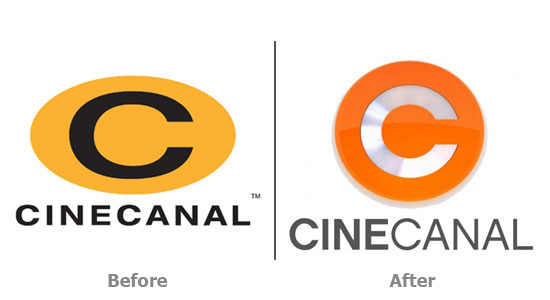 Besides the logo, it has changed their on-air look, positioning and new franchises. I think it was time for a cahnge in the brand, the old logo, was outdated as well as the on-air look.  NOw we have a modern brand, a more updated logo and a great use of the colors for the on-air look.
Old On-Air Look:
New On-Air Look:
So What do you think about the new look?? Share your thoughts with us.