Hi guys, this time we will talk about a movie that was released two years ago but which generated a great impact on the animation industry for its peculiar way of telling its story as well as for its creativity.
After five years work, the director and producer Nina Paley achieve its goal of completing her animated film Sita Sing the Blues, based on the Ramayana, a book of the ancient Indian literature.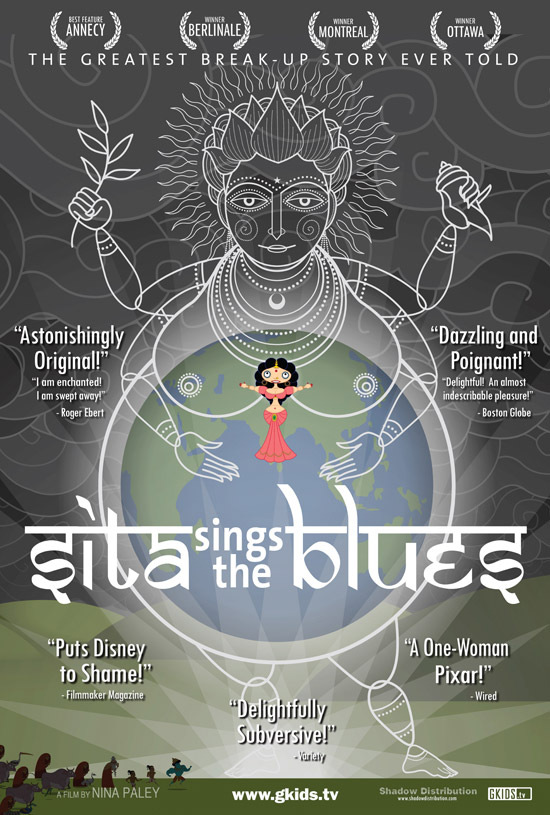 The film tells the misadventures of Prince Rama and Sita. It  all begins when the god-king Rama, must save his wife Sita who was abducted and taken to the island of Lanka by Ravana the demon. Rama gets help from a tribe of monkeys, led by Sugriva and Hanuman, to build a bridge across the sea and rescue Sita. Basically, the story explains how two gods, even though their condition can not operate their marriage.
So far its just another animation movie but what`s creative about this animated film is that the story is told as a musical combining Annette Handshaws jazz (a former jazz singer in the mid-twenties) with a highly creative animation finally, in parallel, tells Nina Paley's own story, whose personal life suffers a broken marriage that somehow will relate to the story of the Eastern gods.
Understand that everything happens at the same time, the story of Ramayana and the personal life of Nina Paley, this combination makes the film by other dynamic and creative.
As I mentioned the film contains 11 songs recorded by Annette Handshower between 1927 and 1929. Paley understood that she could use the old songs without having any kind of copyright problem, but the copyright was still valid. This drove the copyright holders of the compositions used, in this case Universal Music Publishing Group, Warnel-Chappell and Sony-ATV, to request a $ 500 paymen for each of the songs used for the purpose of allowing her to display the film at festivals, the only way to get reseller and therefore funding.
Faced with this situation Nina Paley found the solution, changing the copyright of Sita sings the blues to copyleft, which meant that the film would be shared for free and revenue for the director would come from donations, projections beneficial, etc. The detail of the whole process can be seen at the author's own blog.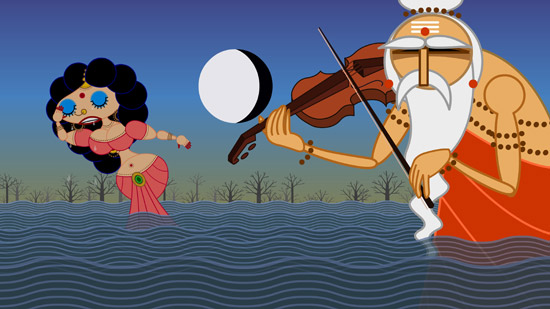 With this film Nina Paley won the 2008 version of the International Animation Festival, as well as the 2008 Tribeca Film Festival it was even rated by the New York Magazine as "One of the best films shown at the Tribeca Film Festival this year".
I must admit that the plot of this movie is not brilliant but I think that the way the two stories are told its so creative and dynamic as well as the excellent musical selection made by the director makes it impossible not to recommend to you Sita Sing the Blues.
Check out the Directors Blog Here
Trailer