Urban Canvas is one of my sideprojects. I used to see a lot of people sharing images taken with their phones on Facebook, images of Street art, so they got a lot of comments like "Where is that?" and more. So I thought, wouldn't it be cool if we create a website with all the images and the adresses of the street art? So web did, but not just that. We also developed a phone app, for android and iOs as well.
With the app, you can collaborate to the world map we are creating in the web and share photos of the street art you see, you can also access the map with images uploaded by all users, showing the art near you, so you can go check the art live, not just through a monitor. At first we started with just our country, Argentina, but now we opened the app and map to all the world.
At the moment we are working on the V2.0 of the app, where you will be able to have a user profile, know with images you have uploaded and create your own street art tour using the app.
In the website you can find a world map, interviews with artist from all around the world, and you can also upload art using this web form. For the moment the website is only available in spanish, but now, we are working in translating all the content.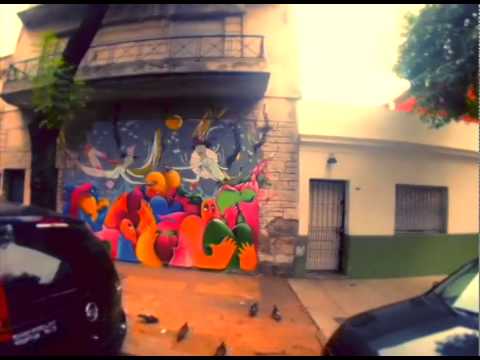 So I hope you like it and want to share the art around you with the world.
Thanks for reading!