A group of international street artists made ​​the biggest anti advertising campaign in history, in just 2 days, they removed over 360 advertisements on public streets of 10 cities and replaced them with their own works. Brandalism is a revolt against corporate control of the visual realm.
Following on in the guerilla art traditions of the 20th Century and taking inspiration from Agitprop, Situationist and Street Art movements, the Brandalism project sees artists from around the world collaborate to challenge the authority and legitimacy of commercial images within public space and within our culture.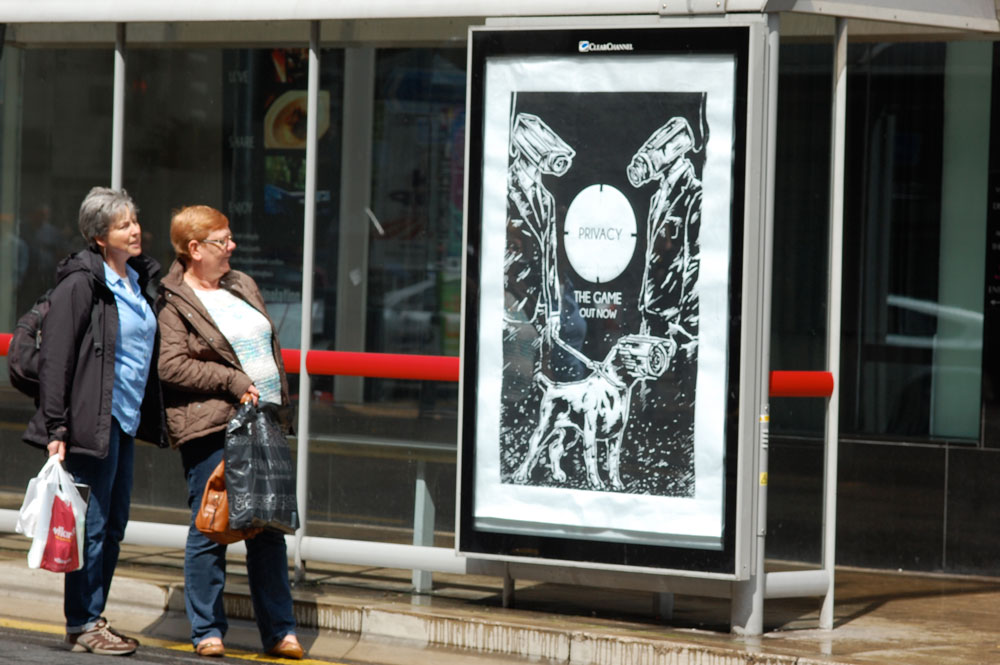 All the artwork is unauthorised and unsigned. Themes explored include the ecological damage of consumerism, debt, gender stereotypes, the right to the city, the disaster of finance capitalism, and the pervasiveness of advertising itself.
Brandalism has worked with 16 teams of citizens who have been trained in the techniques and tactics of 'subvertising' – the art of subverting advertisements; before heading out onto the streets of the UK's major cities for two days of redecoration. In Liverpool, Glasgow, Edinburgh, Manchester, Leeds, Oxford, London, Brighton, Bristol, and Birmingham the team mounted artworks which they had screen-printed themselves, disguised as outdoor advertising installers.
The first Brandalism Takeover took place in July 2012. Two friends, sick of the visual pollution of their city, spent 5 days reclaiming 36 billboards in five cities around the UK. Overwhelmed by the positive response from people across the country, we decided to train up other people to do the same thing themselves. Two years later, groups across the country are now taking action in their local areas to reclaim public space from the claws of corporate interests. More Takeovers are expected in the near future.
You can find all the images and more info in theri site, www.brandalism.org.uk, they even give you resources on how to change the ads yourself.
Thanks for reading!