The world of photography has indeed been growing rapidly, as is evident by the increasing number of high-quality photographs that we can find in the virtual world. If you are browsing the Internet, you will find many sites that display pictures from medium quality to high quality.
A site that has high quality photography resources is depositphotos.com, because it has various kinds of stock photography that you can use to design or to run a blog or website. You can find millions of high-quality photos, royalty-free stock photos and also high definition footage with the best price to meet all of your needs. You will find a wide variety of categories with high quality photos that you can insert into your blog or website.
Within all the content on depositphotos.com, you will easily be able to find the latest photos that fit your blog or website. The photos contained in depositphotos.com are high quality compared to similar sites that you find on the internet, because depositphotos only uses the latest photos from professional photographers. In addition, the management of depositphotos also uses editorial photography that serves to filter incoming photos, so all of them are filtered before been displayed on the site, therefore, the content on depositphotos is the latest in high-quality photos.
Female photographer By Russiano
Image quality is very important in a blog or website, although to get the photos on depositphotos you have to pay, you will not be disappointed, because you will get completely new and high quality resources. Depositphotos also haves of various kinds and niches stock photography, such as news from the world of business, health, fashion, automotive, hairstyle, decoration, education and much more. Although the content is very large, you won't get confused. To get the photos you want, all you need to do is type in your desired category in the "search" field and it will display the photos you want.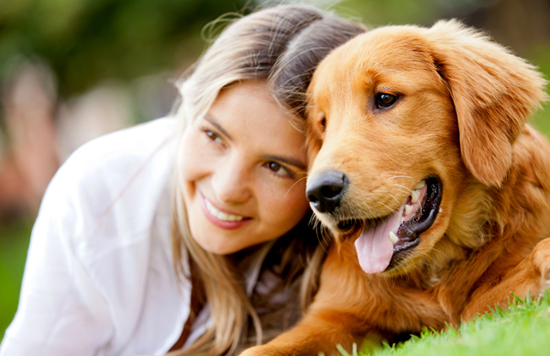 Woman with her dog By Andresr
Also they provide a subscription service for those of you who want, you can subscribe for 1 month, 3 months, 6 months or 1 year, if you have subscribed, the photography editor will send the photos to your blog or website on a daily basis according to the number of photos you want. So you don't have to bother uploading them. So, you can enjoy this nice feature. The payment method is also very easy, other than that if you plan to use it in the long term, you can use the Pay-By-Credit that can be extended, and for new users, depositphotos also provide a free trial you can search for at Depositphotos Free Subscriptions.
Green field and cloudy sky By WDGPhoto
The use of a professional photographer is very influential on each image produced, you can see it in every photo contained in depositphotos giveways, if you see a site that uses depositphotos images, you will be able to see high quality photos. This is what makes depositphotos.com different from other sites, because the images contained are premium photos only.