If you are a web designer or blog owner who need quality images for various purposes and are getting tired of looking up for great images in the internet and found nothing, you surely need to read this article now. If you are a person who is familiar with internet and stock photos, you must be also very familiar with a website called Depositphotos.
Yes, this website is one of the greatest stock photo agencies you can find in the internet. With a collection of over 12 million stock photos images and recently added stock videos to their library, they will not let you down. In this website, you can browse images easily thanks to its user-friendly interface. You can find any picture you want using the search function available, or find them arranged neatly in the form of categories. This website categories include from abstract, illustration, texture and backgrounds, to architecture & buildings.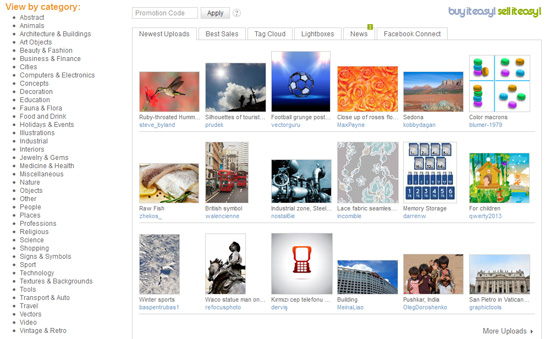 After browsing and finding some great stuff in this website's collection you must be interested in getting them. A registration is needed to create a buyer's account which could be used for buying some subscription plans for downloading any image you like. The subscription plans are available at affordable prices and different packages which could be best suited to your needs and budget.
Well, buying a subscription plan from any stock photos website including Depositphotos is very common and usual. So, what is unusual? The answer is you can get those quality images for free. How can you? Keep reading and you will find the answer!
Special Free Trial Subscription for Bloggers and Site Owners
Depositphotos provides a good offer for bloggers and site owners who need a free Depositphotos subscription, either for personal use or contest prize. To claim that free subscription, you only need to promote this site by using interesting articles or useful reviews of Depositphotos in your active website(s), include information such as prices, payment options, subscription plans, pay-by-SMS option, and the wealth and diversity of files available in the website.
Your article must be original and contain at least one link to Depositphotos with one of these keywords : "stock images", "stock videos", "buy images and videos", "stock files", "Depositphotos", etc. To check if you are worthy for this site's sponsorship and to decide how long the free subscription will be, the article and your website will be analyzed with some criteria, such as the originality and quality of your article; your website's number of visitors; and the level of your blog or site according to the Alexa.com ranking.
The process of applying for this sponsorship is different from one to another. So, if you are interested and want to find more information about this chance, you can read their official announcement in this Depositphotos blog's special offer.