Building a website for your business needs a design that will make the visitors often check your site, something that will stand out from the rest of the pack. You need to have a design that captures their eye and sticks in your visitors' mind. This will help your service and product be known by many.
Here is one solution to your problem of creating a unique layout. Thanks to our generous friends who design awesome PSD templates for free downloads, now you could start building a kick-ass site. Since some of these freebies are not that outstanding, I've gathered 20 of the finest PSD templates available for you to get inspired.
AGREGADO LIFESTREAM THEME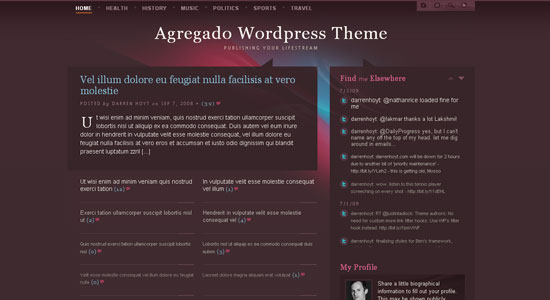 A versatile template which preserves the personal site, it sums up your data sources like Twitter and Flickr and publish it in one place in a consistent format.  It comes both in WordPress and PSD themes with its design elements based on improvisation. This template features standard fonts, nicely designed contact form, tags and comments, dark shiny color scheme and is free just like its WordPress theme.
3D CREATIVE LAYOUT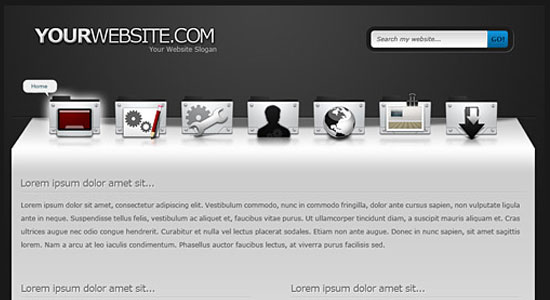 This is a unique layout that maximizes icon use. The template's a killer, with navigation that, when coded and use a script, works like Mac's navigation.
CAFÉ AND RESTAURANT TEMPLATE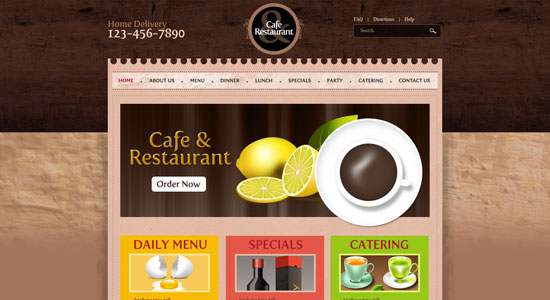 This template incorporates a grunge style that will draw your eyes instantly. It is very stylish and warm. The scheme is well designed and organized which is easy for editing.  It uses a 960 pixel grid system and can also be used for other niches.
CHURCH WEBSITE LAYOUT

A well-detailed layout with photo slider and social media icons included, this is a very nice template which looks fabulous for churches and other worship organizations. It works on bands and musicians'page as well.
CREATIVE MASS : ONE PAGED SITE TEMPLATE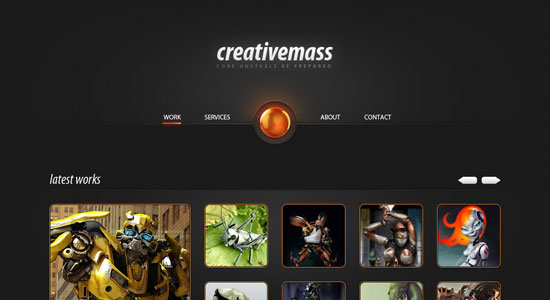 This layout is a clean one-page template that suits perfectly any type of niche like photography, arts, business, personal, sports, etc. The theme is dark and has sections such as the about, portfolio, services and contact us pages. It includes complimentary icons and buttons , uses a 960 pixel grid system and layers are grouped. It has terrific detail and you can easily modify its .psd file.
CREATIVE PORTFOLIO TEMPLATE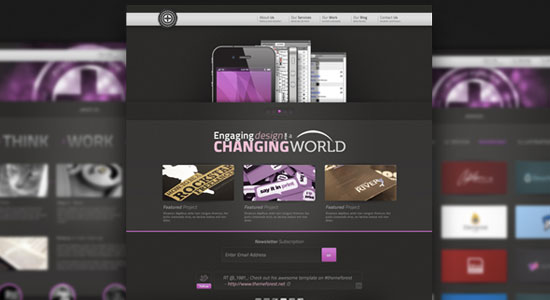 This is a fresh take on clean template portfolios. Creativity of the design is well-composed, simple yet elegant. It features 6 – home page, about, contact, services, blog post, blog entries. Useful social media icons included and the resizing is very easy with Smart Objects. An awesome template that works on any niche, this one is for keeps.
CRISP PRESENTATION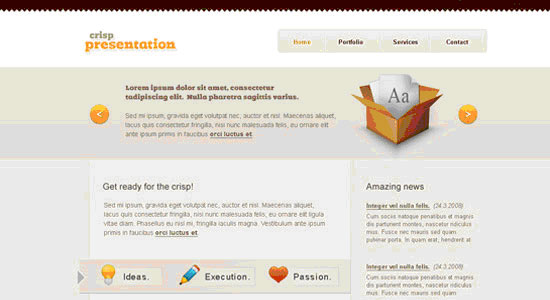 This template is very well-designed, mixing a sophisticated color palette with a clean and crisp, eye-catching layout. It comes with 2 – home page and inside page, has useful icons included. It is a versatile template which could be used on any type of site.
ECOMMERCE WEBSITE TEMPLATE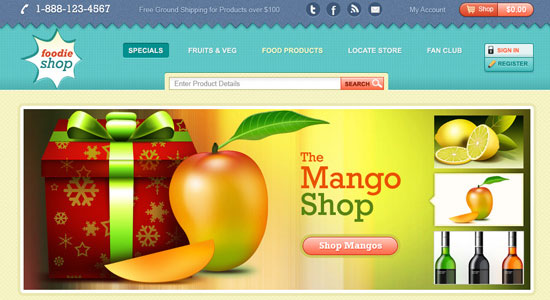 Looking for a perfect layout for your e-commerce shopping cart website? You have to get this template. This is a catchy design using vibrant cool colors and design elements. It comes with all the necessary icons and buttons you need for a web shop site, newsletter sign up, featured product panel and much more. Standard fonts used are Arial and Rockwell. You can also edit this template to suit your design needs.
EDUCATION LAYOUT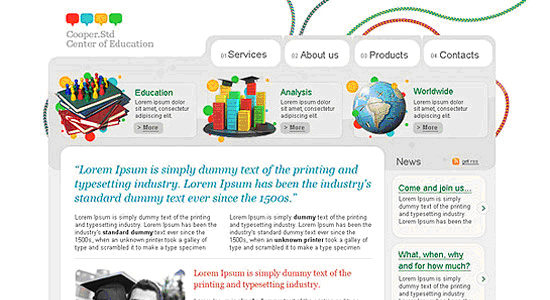 Although the theme for the site is education, it may not look like one because of its unorthodox design. Nevertheless, its clean and fun layout makes it more interesting. This template features 2 PSDs; a home page and inside page. It uses standard fonts which makes it easy for beginners.
CLEAN TECH
This modern design is best for a business-type site specifically about gadgets and technology. Its features are a well-crafted contact form and 3 PSDs, a home page, inside page and contact page.
EVENTS TEMPLATE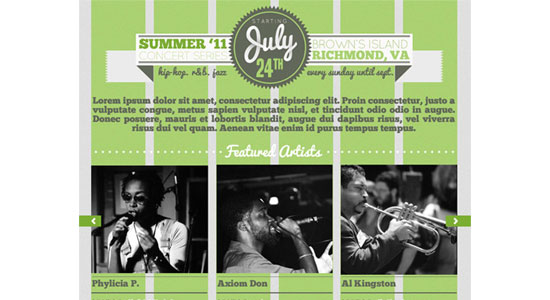 For event sites, this is a cool template to use for an artist's promotion. It captures the soul of a funky era, much like Motown. This is a one-page site which uses a 960 pixel grid system and fully customizable purchase buttons and contact form. It lets your readers see immediately everything you need to share with them at a glance.
GALLERISE TEMPLATE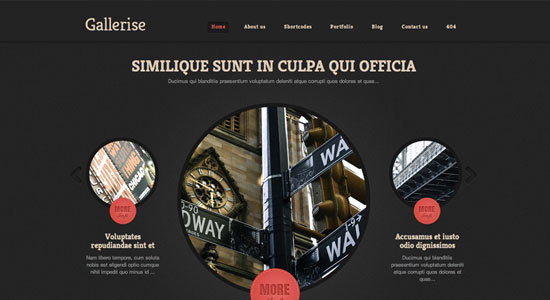 This professional gallery-style website template in .psd format is designed to showcase one's portfolio. It could also be used as a picture gallery template. It comes with 16 PSDs, 9 different color schemes, fully layered, which is free, without any restrictions, and gives plenty of room for more developments. It is well-organized, perfect for an easy editing and slicing.
GRUNGE DESIGN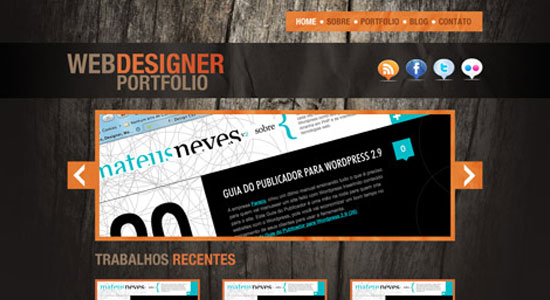 A grungy, dark themed template, this could also be used for business and product sites. It features textures and icons and an easy-to-modify image slider. This is a great template to start with.
INKFOLIO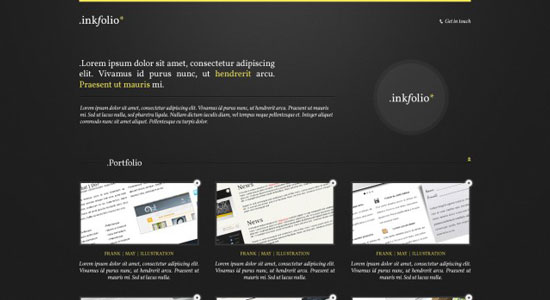 This layout is perfect for business sites and other related niches. The fonts used are standard and are easy to modify. It is a simple yet versatile template that uses a dark background plus details, making it look sleek and stylish. The styles are consistent with HTML and CSS.
MODERN DESIGN STUDIO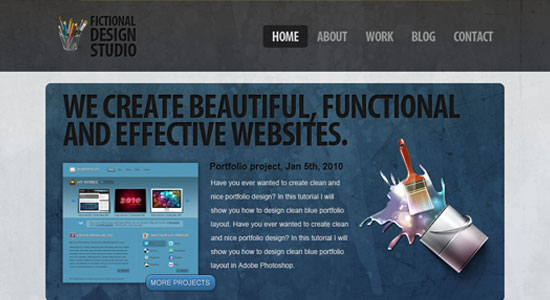 With urban textures with a mix of modern design, this template gives the site an extra punch. This uses standard fonts, making it a great layout for your business-related site.
OWIRE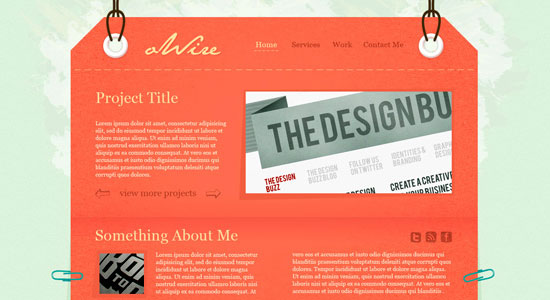 A mix of clean and playful design, this template comes with icons and a designed contact form. It has 4 PSD files — home, about, contact and work. The modifiable template has a very artistic feel, using bright colors and a cardboard-style grungy background with brush strokes. It is best for designers, artists, illustrators or anyone in the creative industry.
REDUX BUSINESS TEMPLATE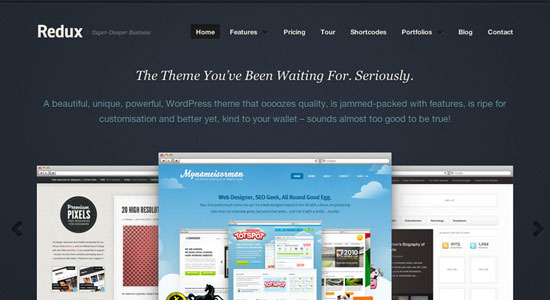 A clean, flawless design which you can modify easily, this template comes with everything you need for a quick-access layout –slide shows, video screen shots, etc . This suits any type of niche and is perfect for showcasing your business, apps, products, and services.
DIGITAL RUST
This high-quality layout design comes with 7 PSD files — home page, about, work, work item, contact, blog post, and blog page. It is easy to modify using Smart Objects and Shapes.
SLEEKO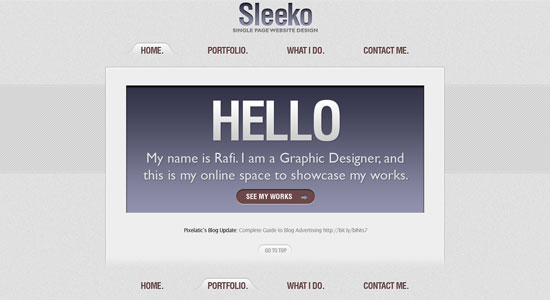 True to its name, this one-page template is sleek and clean. It uses a lot of trendy elements like social media icons and uses a 960 px grid system. It uses a cool CSS/jQuery glide effect that helps you navigate through the pages smoothly.
YELLOW! MINIMALIST TEMPLATE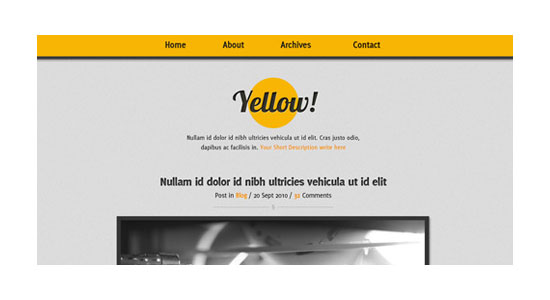 Yellow is a terrific, simple, and clean template with a mix of nice color overlays. This style works well for any type of niche and is perfect for blog sites. It has 2 PSD files – the home and inside page and comes with a minimalist design that has a one-column style. It comes with elegant typography and an easy to modify template with a 960 grid-based layout.