A brand takes a long time to establish and it's made up of several different complex layers. It may take years to watch a brand catch on fire, or it may seem to happen over night.
We all cross our fingers and hope that our brands will take off and become instant success, but the truth is for most of us it's going to take a lot of hard work and strategy to make that happen. When it comes to branding online, there are a few ways to help speed up the natural process of brand growth.
Designing a Logo and Defining Your Brand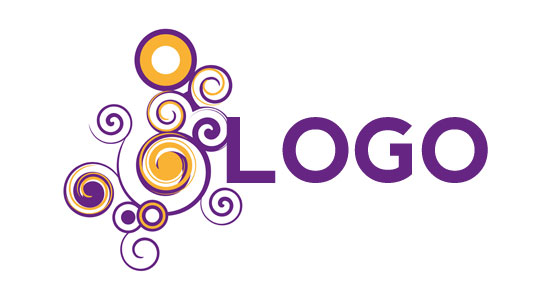 One of the most significant and important aspects of any brand is its logo. Creating a logo isn't just about making something attractive. It also needs to be functional on a few different levels. Everything you choose from color to font style can either support your message or contradict it. Make sure to start the process with research, from collecting samples of other logos you like and reading up on how colors and shapes affect the human psyche.
Analyze the data you find to construct a plan that has fully informed intent on all levels. Experiment with different elements, and make sure that the logo you decide on works smaller or larger, in full color and a monochromatic palate. Versatility and thoughtful, deliberate choices is what can make or break a great logo design.
Establishing Your Brand On-site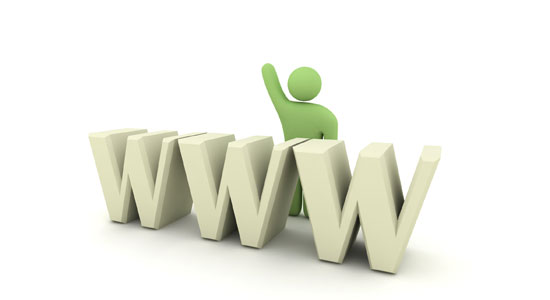 Designing your website is a huge part of creating the foundation of your brand. It's not simply about placing your logo in the header and calling yourself a brand. It takes a good deal more than that to make it truly effective. Being a brand means exercising the discipline to be extremely consistent. That includes everything from color choice, to lay out to information publishing.
The color choice and layout of a website need to be consistent throughout the site. Moving from page to page and section to section, users must sense a certain degree of continuity. The look and feel of each part of your site should be connected. Remember to use your logo in other places beyond just the header to make it more prominent. Parts of a site which remain the same on every page can become visual background noise. But by re-introducing your logo in new ways throughout the website you can keep it noticeable.
There are also certain web conventions that help make you appear more professional. Certain standard pages, like About Us and Contacts are expected. Users are also accustomed to having the header link to the home page, and bread crumbs to help them re-trace their steps. It's not that you can't be a brand without these things; some big brands have the most user unfriendly sites imaginable. But if you are starting out as a new brand, adhering to these internet norms will help you make the most of your traffic.
It's also important to add new information regularly. If you have a blog, a restaurant menu or a product list, keeping that frequently updated will help users feel like they can count on you. Tone and topic are another place where consistency is important. The kinds of language you use and the themes you discuss, either via blogging or other kinds of content, should always feel as though they are rooted in the same voice. Your brand image will develop out of the look, feel, language, schedule and overall message of your website, and all of that comes from the heart of your brand.
Spreading Your Brand on the Web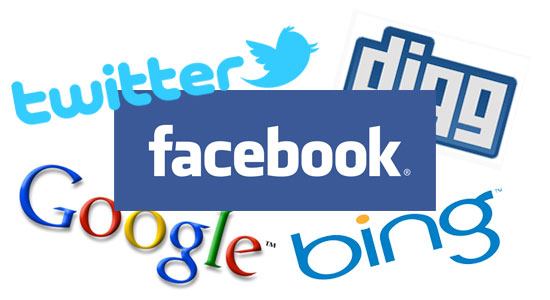 Getting off your own site and interacting with the rest of the internet world is going to make all the difference in your brand's ability to grow. Part of what makes a brand work is visibility. Without spending time actively spreading your brand online a business can remain almost invisible. That's why so many marketers are evangelizing social media. Through social networking channels you can help draw attention to your company's site. Whether it's by releasing content, new product information, promotions and deals or just joining the conversation, interaction through social media can help push a brand into the public eye.
There's also value in harnessing the power of search engines. Millions of people use search engines daily to find what they are looking for, and high search engine rankings can be the best way for any website to be seen. It takes a lot to engage in a strong Search Engine Optimization (SEO) campaign and there are several layers and nuances to doing it right and well. On-site it's important to set up your site with a clean architecture and proper keywords and title tags. Off site, link building is the single most crucial aspect of improving search engine rankings. Link building can be a strenuous undertaking, but it comes back to having a website worth linking to.
Ultimately, promoting your brand around the web comes down to engagement. It is absolutely necessary to interact with other websites. That can mean issuing press releases, getting directory listings, reviews, using social media profiles and actively seeking citations. Without making meaningful online connections, a brand will struggle to grow beyond its own domain.
Branding In Real Life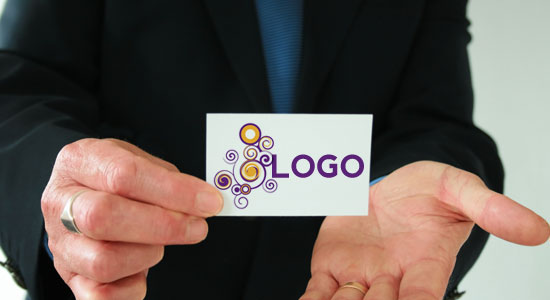 Even if you are an online only business, that doesn't mean you can neglect the real world. Branding in the real world involves more than just handing out flyers and advertising, although that can be a part of it. When you think about it though, the tenants of branding are similar online and off, it's really all about visibility. Ultimately what any brand seeks is recognition, memorability and customer loyalty, so the more you can keep your brand name in view of the masses the better your chances are of obtaining those goals. Some of the best ways of growing a brand require thinking beyond traditional marketing to find ways of ingratiating yourself into the lives of consumers.
The more personable and creative you can be, the less your advertising will feel like advertising. Promotional products are always a great way to become part of a customer's daily life. From stress balls to mouse pads, when you emblazon your company name and information on an item that may actually get used on a regular basis, you can keep your brand in the forefront of a person's mind without being obnoxious about it. Another great way to become memorable is to engage with the community around you. It can be as easy as sponsoring local little leagues to buying ad space in a community theater Playbill. However you choose to go about it, the point is to reach out to the people around you in a human and personal way. Doing so will demonstrates, heart and humanity as well as building good will and brand recognition
No matter where you are in the process of developing your brand, it's never too late to throw your efforts into high gear. Whether you've been around for 6 months or 60 years, a brand is constantly growing, and re-defining itself. But there needs to be a definition. Without a solid sense of who you are and what your brand represents, then you'll never achieve the strength and longevity that distinguishes the truly great brands.