Hi Guys, once again I have compiled my favs for this week!! I always recommend to check this great articles from others Design blogs that I find very usefull. Hope you enjoy!
8 Awesome jQuery tutorials to make your one-page portfolio shine
A nice collection jQuery by Graphic Design Blender. Always usefull to bookmark tjis resources.
12 Logo Design Mistakes To Avoid
Great article by jacob Cass mentioning some mistakes we MUST avoid when designing a Logo. Very usefull.
20 Methods for Upping Your Current Web Design Skills
As web designers we know that our business is always evolving, so we need to be updated and always try to improve our design level. By Onextrapixel.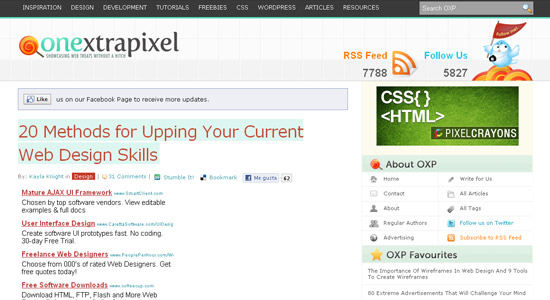 Getting Started with Drupal: A Comprehensive Hands-On Guide
Do you want to start using Drupal, here`s a great guide for you to start. By Six Revisions.
29 Resources for Freelance Designers Operating on a Tight Budget
This is a great list of resources for freelancers including, invoice, time tracking, project management and more free soft. By Designm.ag.