Ricardo Liniers Siri is an Argentine cartoonist, born in 1973. His second name, which he uses today to sign his work, was placed in honor of a great grandfather  (information that the artist never makes clear), the famous Santiago de Liniers Argentine hero.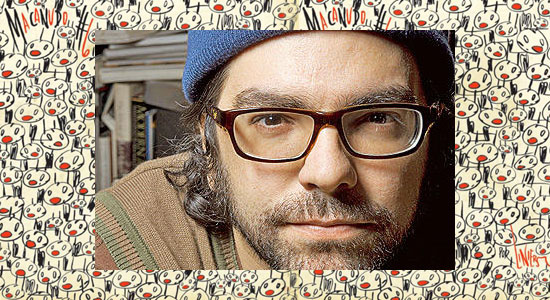 An avid reader, read from  young, Hergé, Goscinny and Uderzo, Quino, Hector Oesterheld Germain, Francisco Solano Lopez, Charles Schulz and Herriman large graphic humor and cartoonist. But we could say that his first forays into the comic strips were reading Mafalda (Quino) and Tintin (Hergé), but his beginnings in drawing were referred to as influence of film as he says himself  "at the time, when we went to see The Star Wars, drawing was the best way to take home Han Solo and R2D2, since there were no DVDs or videos ".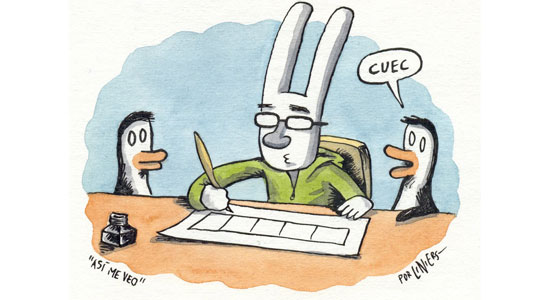 Having completed his secondary education he studied Advertising for a while, but never was devoted to that; Liniers soon noticed that what he wanted to do was to draw, so he began working for fanzines (low quality free magazine in which most artists of comics and cartoons initiate).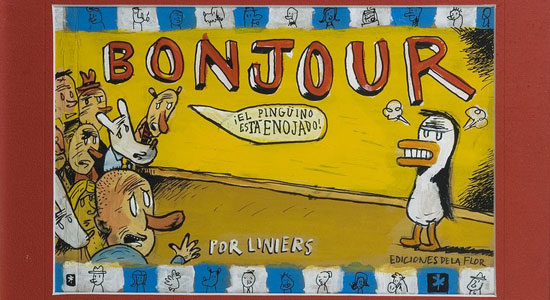 At first the works of the cartoonist were usually rejected on the grounds that they made no sense and could not be understood. Until, of suggestions of a friend, managed to publish since 1999 his weekly strip Bonjour in the no! supplement of Pagina/12 newspaper. This strip is officially considered his first professional job. At Bonjour, Liniers starts experimenting with what will be a hallmark of his comedy, which is "the absurd" to talk about the more mundane matters like models in soap ads to the attack on the Twin Towers, George Bush and the Iraq War.
During this strip, he was hired (in 2001) along with Santiago Rial Húngaro to work in the the "Warhol for Beginners" book. Clear demonstration of how Liniers job was beginning to be recognized.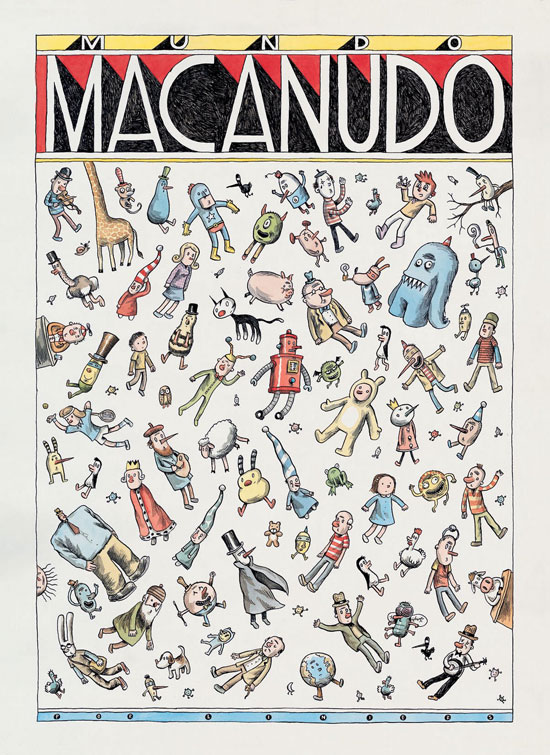 After three years of Bonjour, cartoonist Maitena (another famous Argentine cartoonist)  presents him in La Nación (one of the 2 most important newspapers of Argentina) in June 2002 and began publishing what will be the strip that is going to be famous worldwide, "Macanudo".
Macanudo is to highlight, by bringing the absurd humor to another level with characters like the mysterious man in black, Alfio, the ball troglodyte; Martincito and his imaginary friend Olga, the penguins, Enriqueta; Madariaga; Felinni and many more, through which Liniers portray everyday issues and works at the social platitudes from a naive point of view and absurd at once, getting to result in a very particular style seal of the author. It is noteworthy that Liniers detail involved in their own comic strips as a character but with the detail that draws himself as a rabbit.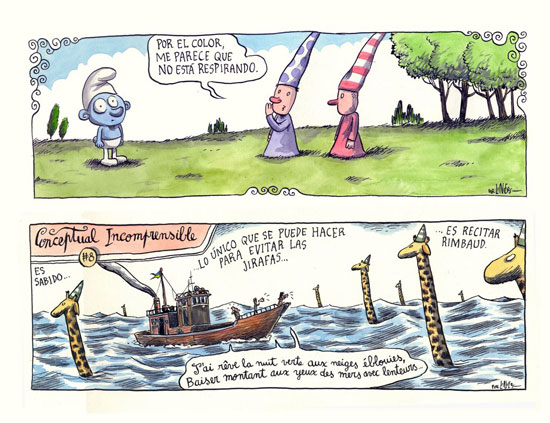 The strip achieved such popularity that is published in several countries of the Americas as well as Europe, it became a play and in February 25th 2010 in Argentina on the "Centro Cultural Recoleta" was the "Ricardo Siri Liniers – Macanudo" exhibition, a very complete sample of his work.
As a fine plastic artist, he conducted two paint exhibitions: "Macanudo" in Ludi (2001) and "Monkey Bike," La Bibliotheque (2003) and is known to have sold pictures of his authorship.
With regard to the collection of his best known work is noteworthy that to date, Macanudo is collected in 7 volumes, 1 to 5 published by "Editorial de la Flor" and volumes 6 and 7 published by the Publishing House of the very Liniers called "Editorial Comun"
Liniers also ventured into the cover design and art of music world, among his works are "Logo" by Kevin Johansen, "La Lengua Popular" by Andres Calamaro. – "Un Buen Pescador" by Marcelo Ezquiaga and "Coyazz" by Shebaa Massolo. Among others.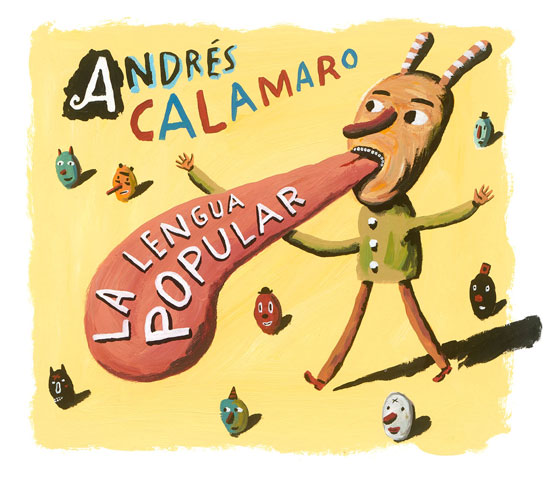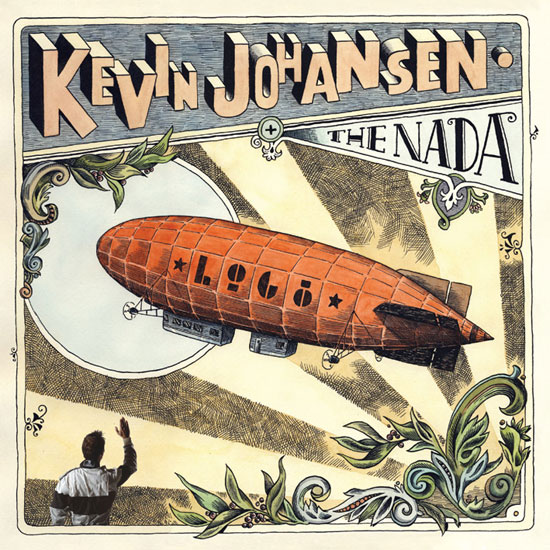 Liniers currently divides his time between the completion of his daily strip "Macanudo", his monthly strip for the magazine Hecho en Buenos Aires, his exclusive strips telling facts of daily life, published in the weekly magazine Cultural DNA of La Nación called "Cosas que te pasan si estás vivo" and also goes on tour with the musician Kevin Johansen with whom developed a very special show in which the singer performs while Liniers does his painting representing what is told in songs. Importantly, this project on the singer and cartoonist drew a book published by Ediciones de la Flor called "OOPS!"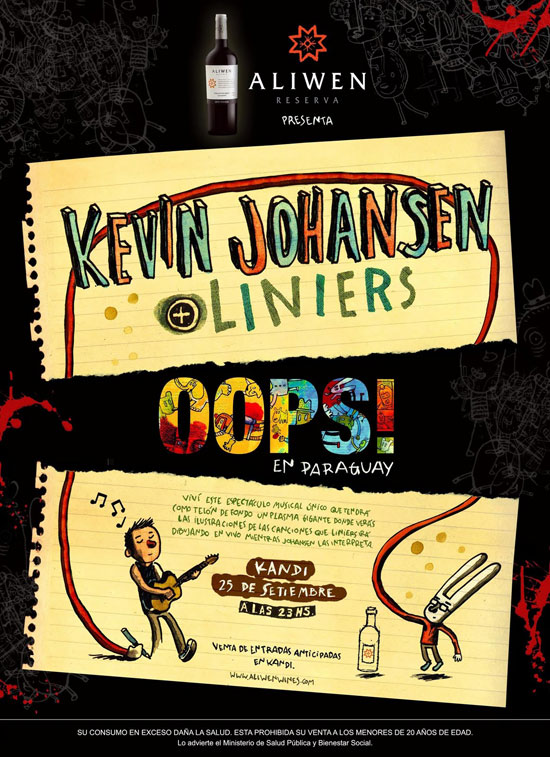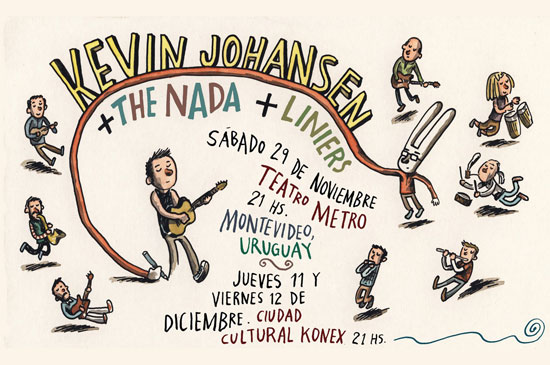 From here, we highly recommend Liniers not only for his excellent artistic quality if not for its creativity as well as its simplicity to make us laugh everyday. And here we got all the interesting sites about this author: