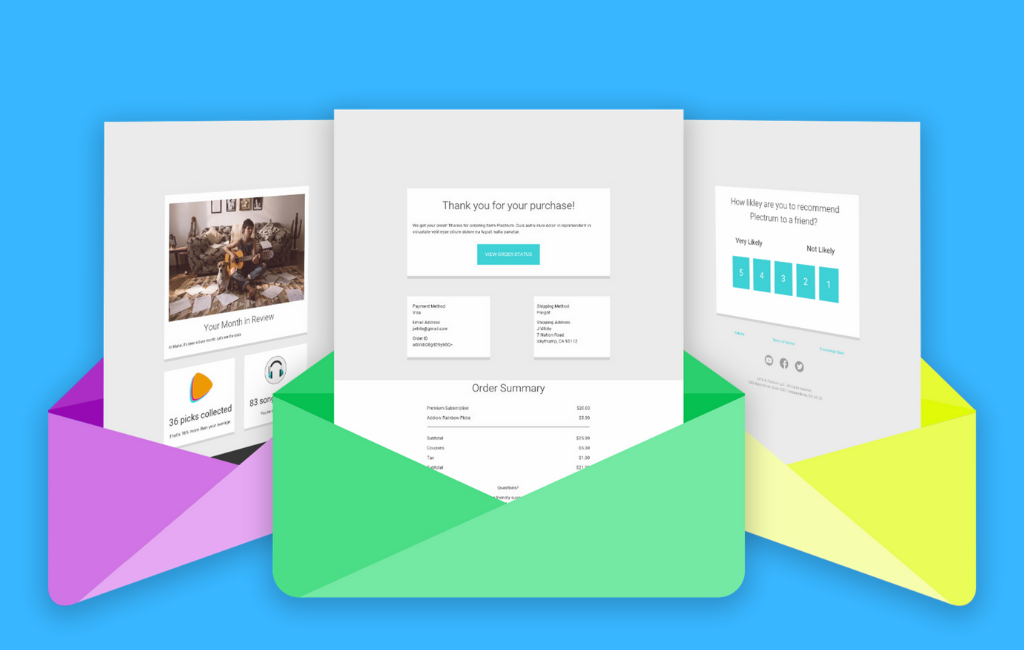 Email marketing is the application of email to advertise services or products. But it's not only restricted to that. Email marketing enables businesses to have their customers notified and to customize their marketing information, respectively. The email has made its move from being simple messages among academics to an international academic. In 2017, worldwide email users numbered 3.7 billion users. This number is estimated to increase in 2022 to 4.3 billion users. That's half of the planet's inhabitants. This statistic certainly proves that email marketing is an opening that you shouldn't be avoiding. Here are some tips for The Most Effective Email Campaigns:
Develop Your List of Subscribers
You might already have a long list of client and prospect emails. But you should never stop at this. You have to keep adding, especially when this is not much of a challenge to do. For instance, ensure your list is always expanding slowly with a signup option on your site. Forms for subscribing should be on the blog or home page, or anywhere you can fit it without overtaking the other website content.
Ensure Your Email Looks Sharp and Clean
This is relatively obvious, but it is still surprising how many companies send emails that again look like new websites from the 1990s. You want to maintain the interest of a reader as if a new heading hooks them. This implies:
Use short paragraphs and make sure that phrases and keywords relevant to your subscribers are prominent
Include bullet points to encourage people to scan the content and consume the significant points
Put images sparingly—they should display your message and not supplant the content.
Include Call to Action (CTA) and Links
The purpose of most email marketing strategies is to boost traffic to the business website. It could also be a particular landing page. Zero clicks imply zero customers—and clicks are at the heart of the importance of email marketing. Always try to add visually exciting buttons with words that provide readers with multiple chances to respond. For example, check out Airbnb's email. Generally, CTA should be composed as just that—actionable. When you define the action in an enticing way, the more readers will be excited to know more.
Encourage Subscribers to Respond
Email marketing strategy, unlike direct mail, provides a space to connect with actual people interested in your brand and create meaningful connections. Only throwing messages to clients and leads is a misuse of time, so ensure you remember these three points:
Talk to readers directly and offer them something compelling than other mails in their inbox. The best approach to this is to make automated options that personalize your emails.
An Engaging and Unique Voice
Readers do open your email, but this doesn't imply they aren't going to delete it ASAP. Always ensure your message is seen as written by a real individual who cares and not some machine.
Dividing your lists by subscriber demographics makes it simpler to prepare a message that connects with the interests and needs of readers, which makes it more likely for them to take the offer, communicate with you, or even forward it to their friends (more prospective clients for you).
Emails Should Be Made Mobile-friendly
When people wake up in the mornings, what do most of them do? Most people reach for their smartphones—in fact, 66% of people open their emails on their phones or tablets. If your emails are not optimized for mobiles, you are possibly losing out on clicks.
Never send out any email without ensuring it is working correctly. Double-check messages, make sure they look the way you wanted them to look like by first mailing your employee inboxes—this is a crucial Tips for The Most Effective Email Campaigns. Usually, you will see them on Yahoo, Outlook.com, and Gmail before choosing the final drafts. For more efficient testing, you can try Litmus, which is a tool that tests and offers screenshots of your emails.
Make sure that each of your link work and all the personalization short codes are working. Sending massive volumes of emails without checking the content is akin to turning up to an important business meeting in an outfit you picked out in the dark. If it goes awry, you look unprofessional and foolish.