If you work online or want to sell online there are always certain tasks that seem to slow you down and keep you from getting things done in a timely fashion. The apps in today's collection can help with that problem.
From an app that checks your sites for free to a website with great deals on web tools you'll find plenty to like and plenty to help you get through your day with a lot less frustration. Click on one or two (or all) of them and see what they have to offer. Unless, of course, you enjoy being frustrated. In that case you should skip these apps and go see your local psychiatrist.
Mighty Deals – Daily deals on web tools for the online pro without all the junk.

Are you looking for WordPress deals? If you're a busy web pro you probably are, as well as icon deals and software deals too. You're probably looking for them, but if you want to easily find them you need Mighty Deals. They've stripped away the excess junk you find on most 'deal sites and basically bring you very good deals every day on all of the above and much more. They save you time because there's no need to wade through all that other stuff to get to what you need. Check them out if you're a busy web pro that needs great prices on web tools of all kinds.
Best Feature – Different new deals every day and a 'deal of the day' in your inbox every morning.
5 Minutes – The easy way to create a presence online for your creations.
Writers write, painters paint, sculptors sculpt. You get the idea. It used to be that HTML code writers made websites. To each his own, right? What that meant was that the writes, sculptors, painters and other creative types needed to hire the HTML code expert to make them a website to show off, sell and collect money for their creations. Not anymore. 5 Minutes can do ALL of that, do it well and do it quickly. If you're a creator and need an outlet to promote and sell your wares you need 5 Minutes. In just a few minutes you'll have a fully functioning website with SEO, sales pages and even a shopping cart. Once done you can get back to what you do best; create.
Best Feature – Connect and promote through social media right from your new website.
PostLing – Stay on top of social media about your company and products.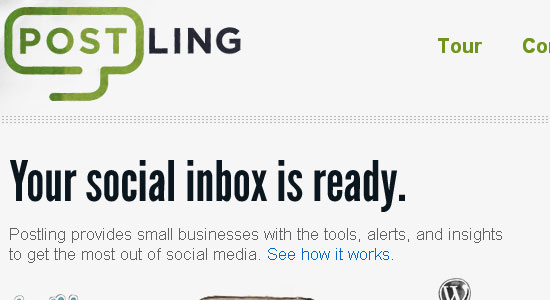 This one is powerful. The Postling app provides you with an all-in-one tool to monitor any and all social media about your company, right from your email inbox. Read comments and respond to them, keep your eye on recent reviews posted about your biz, and even get alerts when something is said about your products or services on the big social sites like FB, Twitter and Google News. You can also publish and promote to your social sites right from your inbox without ever having to click on any of the actual social sites. Now that's convenience! If social media is important to your business you need to try this app.
Best Feature – Postling will actually make suggestions on what best to do when you get a social alert of any kind.
MyFav.es – Easy access to all your fave sites from your home page.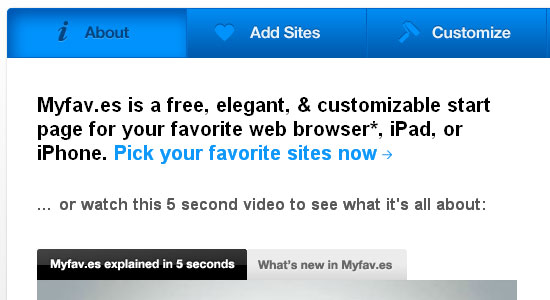 We all have our favorite site and most of us have several. Social, info, and store sites that we all click on every day to check in, say hi, and get info. With MyFav.es you can set all of your favorites up to be on your home page so that when you click on 'home' they're all right there at your fingertips You can set it up for any device too, including your laptop, iPad and iPhone. It's a convenient way to easily access all your favorites. Nothing more, nothing less.
Best Feature – Set-up is super simple and can be varied to your tastes.
Evernote – Bookmark everything you see and access it everywhere you want to.
We've all been there; seen something online that we enjoyed but, when we wanted to read or see it again couldn't find the darned thing. Evernote ends all that frustration by giving you an easy to use app that lets you bookmark anything and access it later, even offline. Webpages, pictures, recipes, and anything else you see can be noted and accessed from any device you choose. When you need it you can search by keyword, tag or even printed and handwritten text inside images and easily find it back later.
Best Feature – The app works on every single device you can use to access the internet.
Freepik – Over 1,300,000 free pics, vectors and graphics.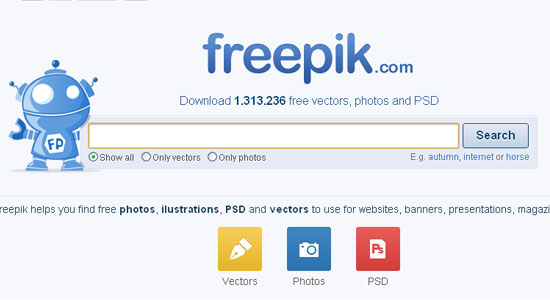 If websites and blogs are your primary sources of converting visits into sales then you need great pictures to help you sell, it's that simple. They can begin to cost a bit of money though over time, and that's why you need to click over to Freepik. Simply out they have over a million free photos, illustrations, PSD and vectors to use for websites, banners, presentations, magazines and any advertising you wish. If you need them go get them.
Best Feature – Absolutely free pics for use at your discretion.
Status Cake – Check the status of all your websites whenever you like at no cost whatsoever.
Keeping track of the status of multiple websites can take up a lot of time and cost a good bit of money. With Status Cake those days are over. It's a free app that you can use as many times as you like every day to check the status of your sites using high reliability servers. Use it for 1 or for every site you own no problem. It's quite simple and they even have customer support!
Best Feature – Run one of their technical tests to get a full CURL report for any site including download speeds.