The great folks over at Thrive are giving 3 free year-long subscriptions of 'Solo'to our readers and Twitter followers.
Solo it's an all-in-one tool which will help you manage your projects, track time and invoice your clients. It presents your business data in a straight-forward way. No searching through spreadsheets or fiddling with calculators. The data is at your fingertips. What you do with it is up to you.
Dashboard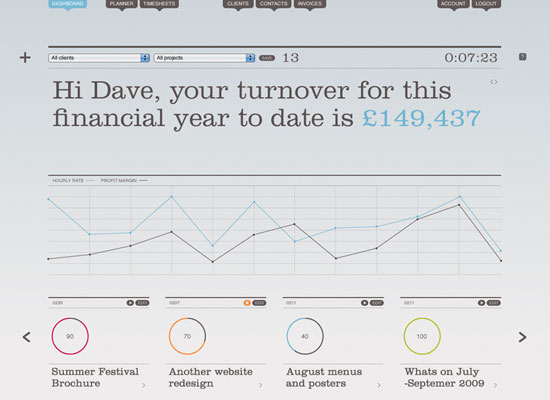 Invoicing
Projects
Solo is an excellent tool for a freelancer, it has a lot of options and a very interesting UI design, making your life much easier.
How to Enter:
It is very simple, just tweet about this giveaway adding a link to it and more important this unique #hashtag #getthrivesolo for example: Cool! @Conceptdezain is giving away 3 free subscriptions to @thrivesolo: A project mgmt tool for the modern freelancer #getthrivesolo.
The giveaway will end on Friday 4th (November) 2011 24:00 UTC/GMT – 3 h. and the winners will be selected using the unique #hashtag and will be announced on Monday 7th.
Disclaimer: The current giveaway is not available for current Solo users.