Hi Guys, once again I have compiled my favs for this week!! I always recommend to check this great articles from others Design blogs that I find very usefull. Hope you enjoy!
Modern UI and Layout Tutorials for Photoshop
This is a great collection of Photoshop tutorials to improve your web design skillz. By Speeky Boy.
How to Improve Your Productivity Using Agile Techniques
In this article you`ll find very usefull tips to improve your productivity. By Freelance Folder.
Interview: Creative Professional Chad Mueller of Inspiredology & Projekt19
I like reading interviews to learn more about the people behind blogs I usually read. Heres a great one by Design Juices.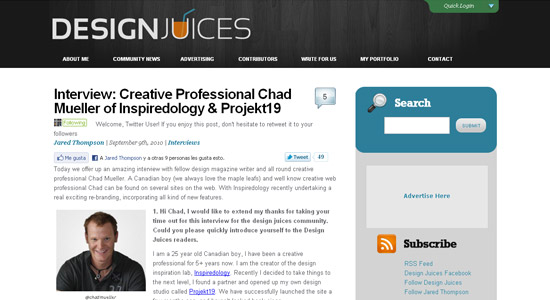 Top 5 Excellent E-Commerce Plugins for WordPress
There are lots of e-commerce solutions around there, but if you feel comfortable with WP, that`s a good solution. By Six Revisions.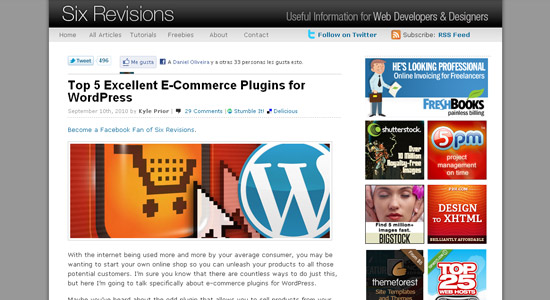 14 Helpful jQuery Tricks, Notes, and Best Practices
I love jQuery and all the cool things we can do with it, here we got a great amount of tips and more. By Net Tuts+.