Hi Guys, once again I have compiled my favs for this week!! I always recommend to check this great articles from others Design blogs that I find very usefull. Hope you enjoy!
20+ Demos Showing Advanced jQuery Effects
Some awesome jQuery effects compiled in one post, a good resource library to bookmark by Web Designer Depot.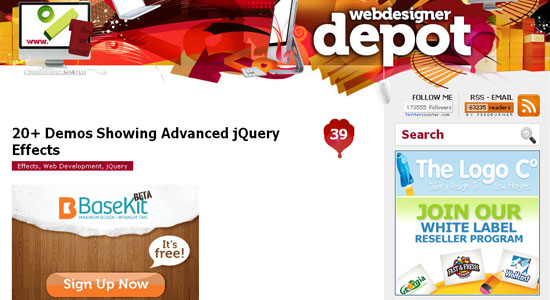 20 Free Web UI Element Kits and Stencils
Another great round up of free stuff, very usefull for designers by Speeky Boy.
A Beginner's Guide To Website Copywriting
An interesting post about writing for the web, a must read for web designers, to enlighten our writing skillz. By Web Design Ledger.
Exploring Graphic User Interface Styles
Great showcase through different styles of user interfaces. Awesome source of inspiration. By Psd Tuts +.
Designing Style Guidelines For Brands And Websites
What is a Style Guide?, Why is it good to make one?, What To Include? All this q are answered in this great post by Smashing Magazine.