Hi Guys, once again I have compiled my favs for this week!! I always recommend to check this great articles from others Design blogs that I find very usefull. Hope you enjoy!
Adding Post Thumbnails To WordPress 3.0
A great short tutorial by Nenuno,  the wp 3.0 code has some changes and in this short tut we exactly how we can achieve this.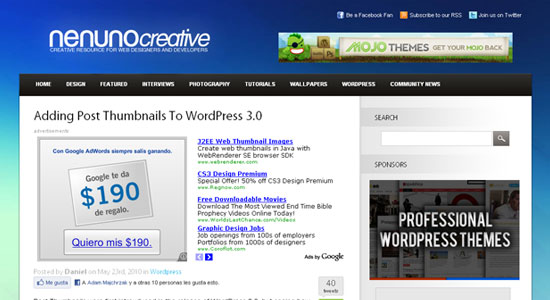 WordPress: How to Create the Theme Header? Part 1
There are lots and lots of wordpress tutorials, I found this one very useful and easy to follow, so start building your theme. By Your Inspiration Web.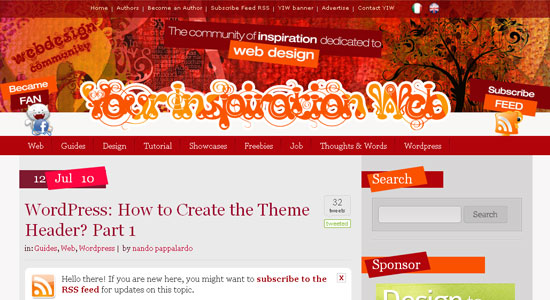 Design a Professional Portfolio Web Layout
Is good to improve your design and software skills, and PSD Fan came up with this great tutorial for us.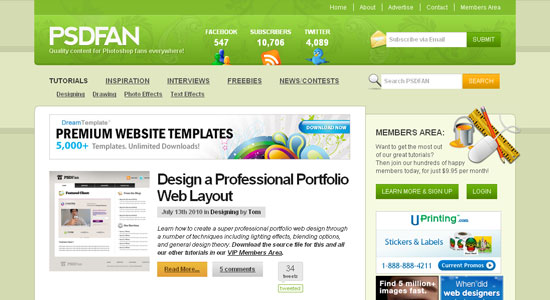 35 Fresh And Creative Photoshop Tutorials
An awesome collection of tuts from the web by Web Expedition 18.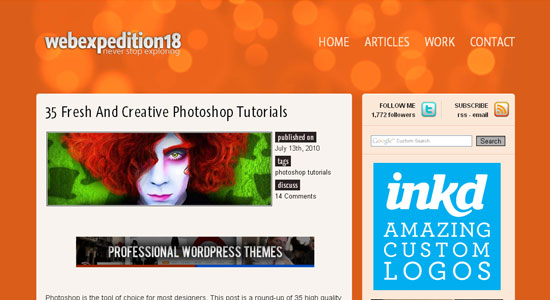 Free All-Purpose Icons for Designers and Developers
A great resource for designers, lots and lots of icons for u to use for free on your next design. Put togheter by Smashing Magazine.