Robert Nesta "Bob" Marley (February 6, 1945 – May 11, 1981) was a Jamaican singer-songwriter and musician. He was the lead singer, songwriter and guitarist for the ska, rocksteady and reggae bands The Wailers (1964–1974) and Bob Marley & The Wailers (1974–1981). Marley remains the most widely known and revered performer of reggae music, and is credited for helping spread both Jamaican music and the Rastafari movement to a worldwide audience.
Marley's best known hits include "I Shot the Sheriff", "No Woman, No Cry", "Could You Be Loved", "Stir It Up", "Jamming", "Redemption Song", "One Love" and, together with The Wailers, "Three Little Birds",[2] as well as the posthumous releases "Buffalo Soldier" and "Iron Lion Zion". The compilation album, Legend (1984), released three years after his death, is reggae's best-selling album, being 10 times Platinum(Diamond) in the U.S.,[3] and selling 20 million copies worldwide.
Source: Wikipedia
Today 29 years ago, Bob Marley left us victim of cancer. Personally I`m not a big fan of Reggae Music, but I respect him as an artist, musician and activist, I`m sure you have heard at least one of his songs. I thought it would be a good idea to post some works of different artists as a tribute to him. Hope you enjoy them!
Bob Marley: Calypso Pop Art by smoothdog2000
Bob Marley Tribute by Diego Diaz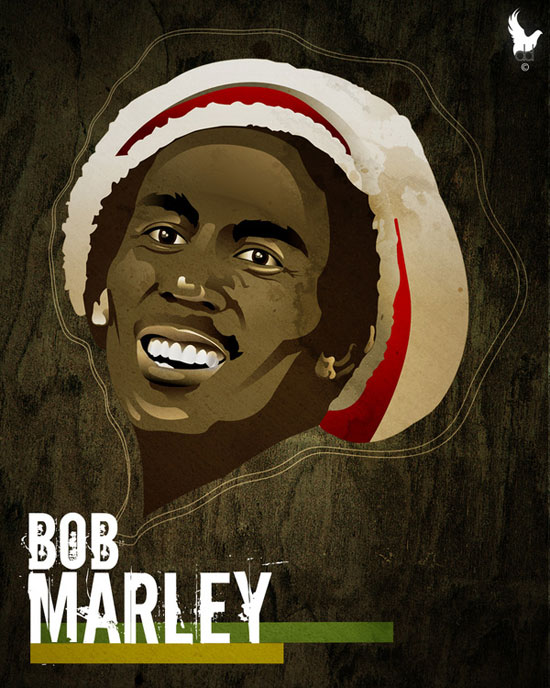 Bob Marley by =monsteroftheid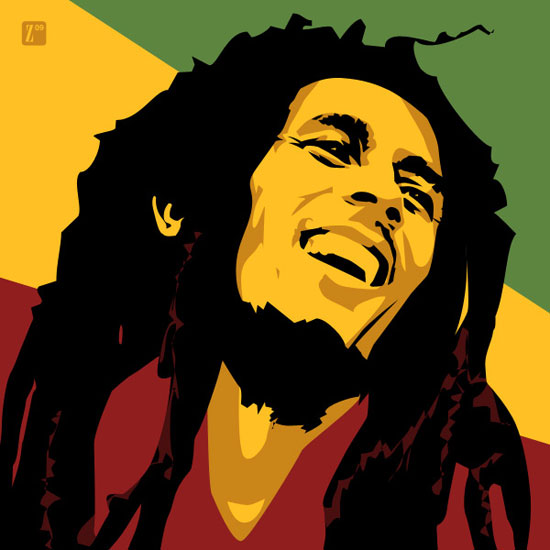 Bob marley a by kagganerah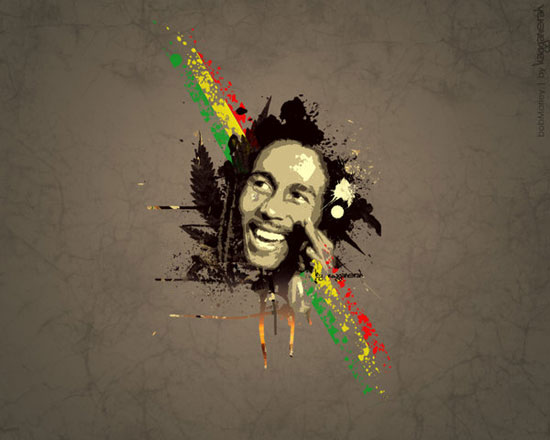 Bob Marley by Two Tree Illustrations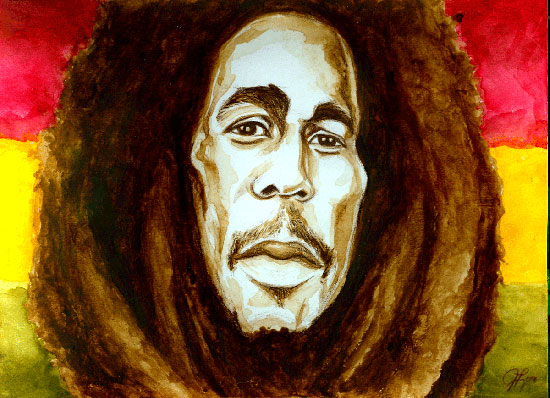 Bob Marley – The legend by manohead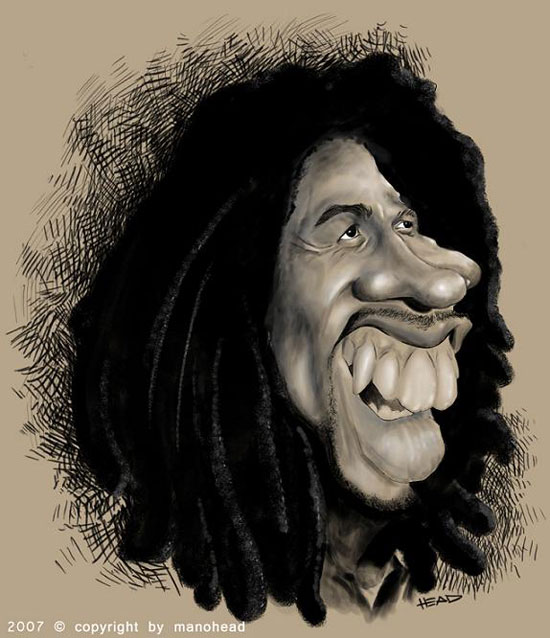 Bob Marley Caricature by Will Terrel
Bob Marley by juanmarin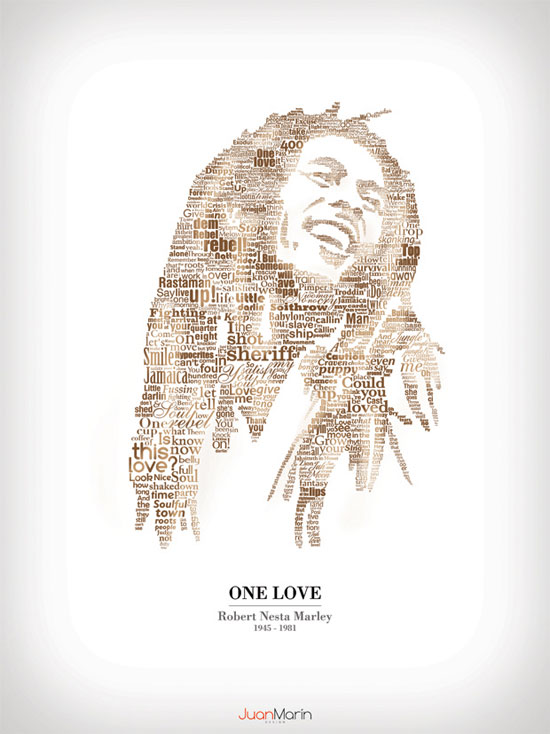 Bob Marley by hakeryk2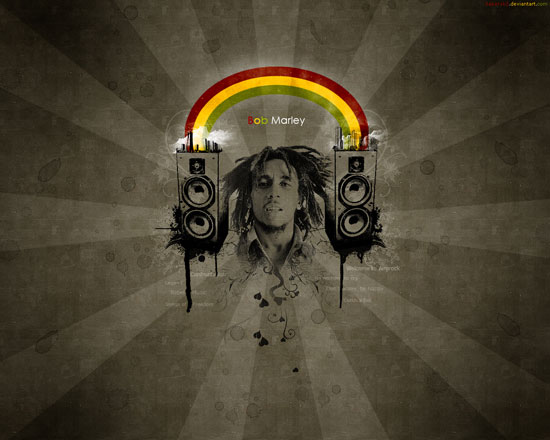 Marley by Alleycatsgarden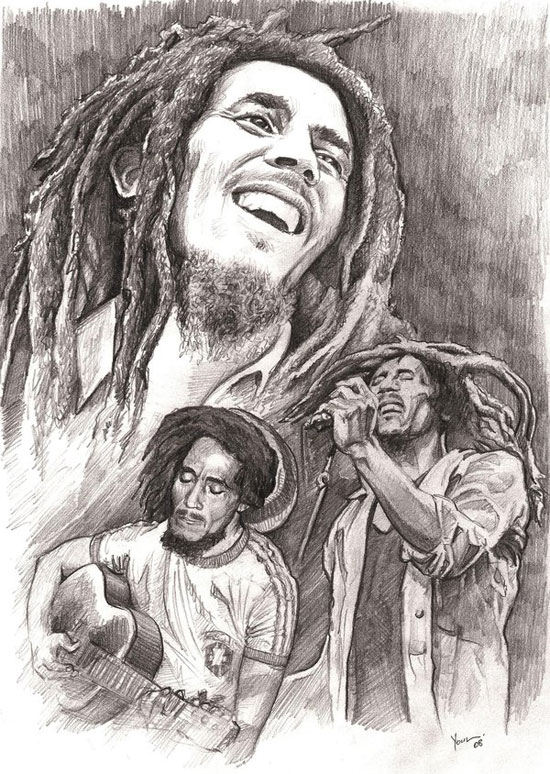 Bob Marley by cheatingly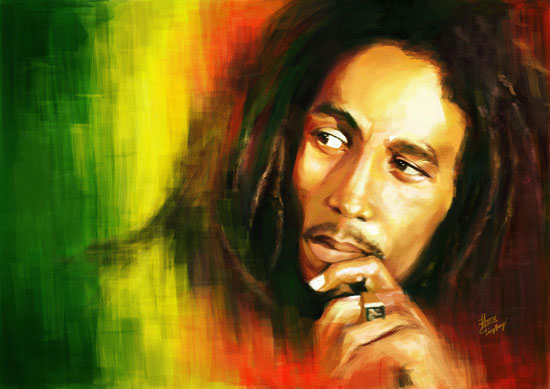 Bob Marley by MegamiX