Hi Guys, once again I have compiled my  favs for this week!! I always recommend to check this great articles from others Design blogs that I find very usefull. Hope you enjoy!
Best Animated Jquery Slideshows
A nice collection of jQuery Slideshows, very usefull stuff by Net Kit.
28 Useful JQuery Sliders You Need To Download
Another Great Collection but this time of jQuery Sliders by Design Your Way.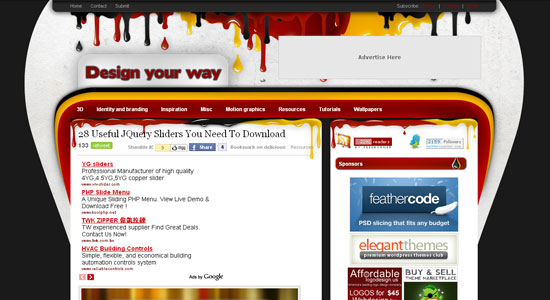 Things you should know before writing a guest article
Very Interesting and Helpfull article if your are planning on writing a guest post. By Rich Works.
Whopping Collection of 600+ Light Effect Photoshop Brushes
We can never have enough brushes, a must download. By Spyre Studios.
What Makes A Blog Post Successful?
Tips for writing good quality posts. By Cats Who Blog.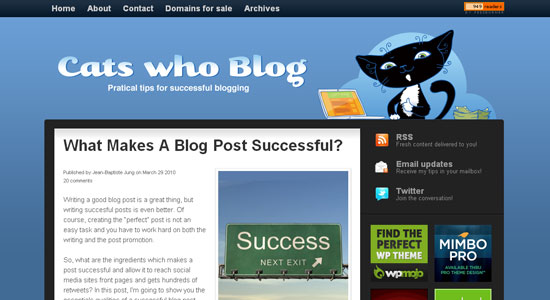 How To Design A Better Blog? Break Down The Rules
What to consider when designing a Blog. By PVM Garage.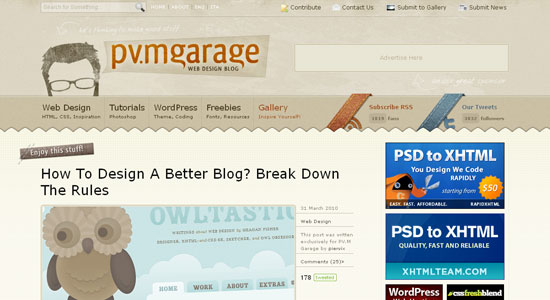 5 Fresh Photoshop Web Design Layout Tutorials
Nice Round Up of the newst laout tutorials. By Design Reviver.
25 Fresh Photoshop Graffiti Tutorial
A Great List On Graffitis Tutorials, again very usefull stuff by Smashing Hub.
The designer's guide to a great first impression
What`s more important than making a good first impression? Especially in our design business. Tips on How to achieve this by Graphic Design Blender.