Hi Guys, once again I have compiled my favs for this week!! I always recommend to check this great articles from others Design blogs that I find very usefull. Hope you enjoy!
30 Super Fresh Web Design Tutorials
Great compilation of web design tutorials by Psdfan.
7 Crucial Steps to Create Professional Website Design
7 very important tips on this subject by Pixel Crayons.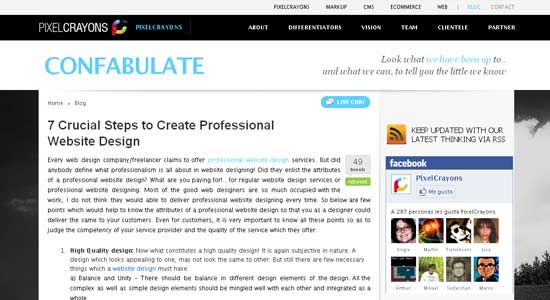 35 Fresh CSS3 Articles & Tutorials
Very usefull list of css3 tuts to improve your coding skillz. By Splashnology.
Design A Print-Ready Promotional Ad Using Photoshop and Illustrator
Great tutorial by the people of Smashing Magazine.
How to Submit Your Articles much Faster and Improve Your Traffic Building Capabilities
This tut is awesome, it`s gona save you a lot of time if you tend to do a lot of promotion of your articles.
Designing an Infographic with HTML, CSS & jQuery
This is a new way of infographics, a very detailed tut by Chris Spooner.